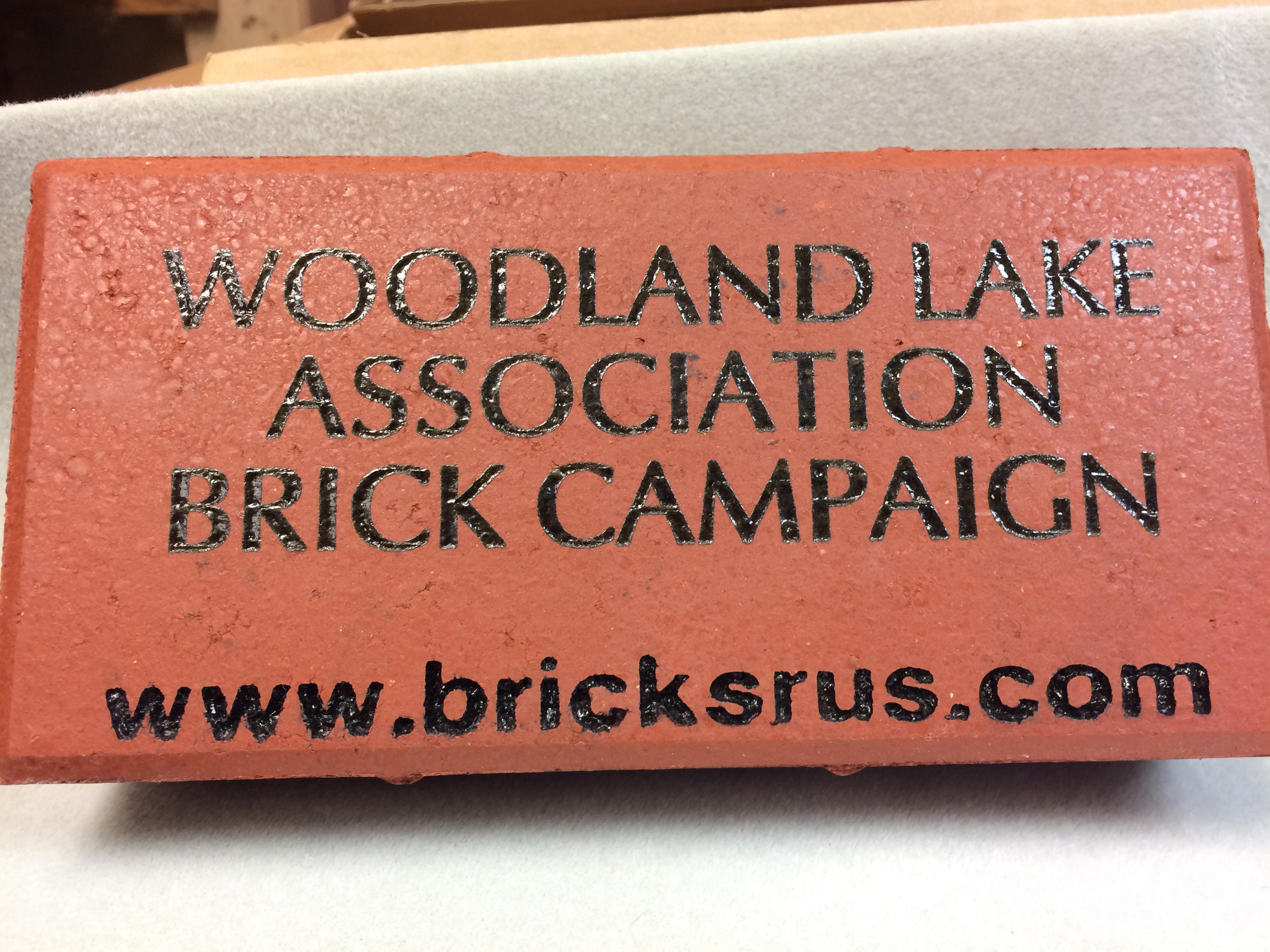 We are in the process of making our dreams for our Pavilion come to life! This wonderful enhancement to our club house will make it more visually appealing and allow us a great venue for association events.
We are half way there in reaching our goal to begin construction. Please help us in achieving this goal by purchasing a memory brick that can be engraved with your name, business, family, friend, or in memory of a loved one.
Bricks will sell for $100 for a 4x8 inch brick; $200 for an 8x8 inch brick. The 4x8 brick will have space for three lines, eighteen characters per line and the 8x8 brick will have space for six lines, 18 characters per line.
The net proceeds from all brick sales will go towards building our pavilion.
We would appreciate all our friends of Woodland Lake becoming a part to commemorate a special event in someone's life, honor a friend or family member and memorialize someone special.