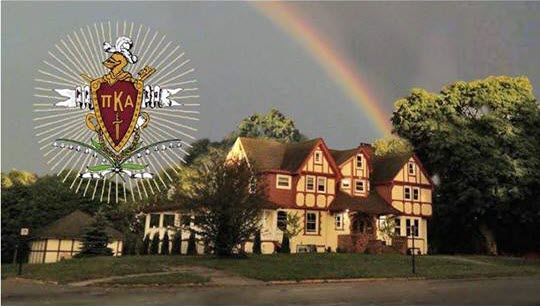 Thank you for participating in the Brick Path Fundraiser. We will be launching the program at Homecoming this year, but are putting together a limited amount of bricks to put in the ground by Homecoming. Your first advantage to buying a brick now is that you will be placed near the front of the line, and also, we're offering the bricks at 50% ($100 ea – 4x8)
You will have three lines with 18 characters per line. Our suggestion is:
1. Name
2. Pledge Class
3. Current City where you live
The bricks will begin a path beginning at the front path of the house, through the side yard, and to the back. With Alumni support, we should be able to add 10-20 feet of path per year.
All of your donation (minus cc processing) will go to the organization split between the General Fund that is used for house improvements as well as the Dick Stewart Memorial Fund.
To pay using a credit card please choose PayPal. PayPal is our credit card processing program. You are NOT required to have a PayPal account for your order to be processed. Please call Mike Jackson (248) 840-0706 if you have any trouble and we'll get you through it.
We also have 8x8 bricks available and you will also be able to add a symbol. Below are the three symbols available representing passed Brothers, Military Service, or simply Greek letters.
**Flag Logo to represent "Military"
** Dove Symbol to represent "In Memory Of"
** We reserve the right to contact you/alter wording if what you select could be considered liable to the Chapter or the Board (i.e. Politically Incorrect in 2018)