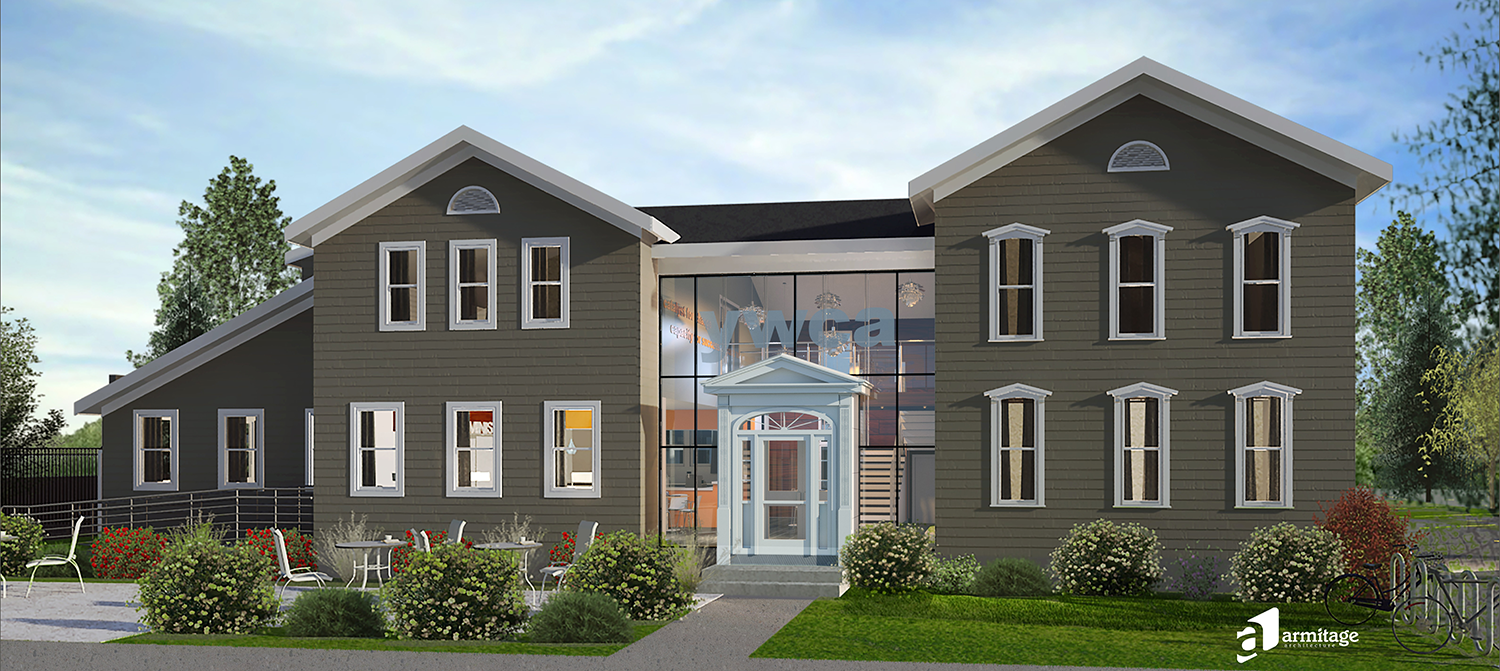 Building Empowerment, Brick by Brick

Honor a loved one, give tribute to a special person, or see your own family name engraved on a brick that shows your support for the women of the YWCA of the Niagara Frontier.

The YWCA of the Niagara Frontier will soon open the doors of yet another innovative project that will enhance the lives of women and the community of North Tonawanda. A result of the 2015 merger of the YWCA of Niagara and the YWCA of the Tonawanda's, the YWCA of the Niagara Frontier has strengthened its portfolio, increasing its effectiveness within the broader geographical footprint.

The YWCA Tremont Street Project will be a 12-apartment permanent housing complex with a social enterprise component to help women avoid homelessness and escape family violence. It will be the YWCA's first supportive housing enterprise for single women.

Services available to the residents and also to area low-income women are case management, trauma-informed individual and group counseling, safety planning, court accompaniment, life and/or job skill training with on-site employment opportunities, financial literacy advocacy, responsible tenant and homeownership counsel, and client-specific information and referrals.

The ground floor building will feature a café/coffee shop. YWCA's commercial enterprise will also provide residents with on-site workforce training and employment opportunities. The café will feature seasonal-appropriate outside seating.

Buy a brick and leave a lasting legacy while helping the YWCA's mission to eliminate racism and empower women.

Your engraved, personalized brick(s) will be laid in the courtyard and front patio of the YWCA Tremont Street Project. The number of bricks for the courtyard and front patio is limited, so purchase your brick soon.

This Building Empowerment, Brick by Brick campaign is an opportunity to make the dream of the YWCA Tremont Street Project a reality. Our goal is to raise $30,000 to direct towards furnishings for the apartments. Make history, benefit women, help us complete our vision.

***The picture shown is a rendering of the front of the building.