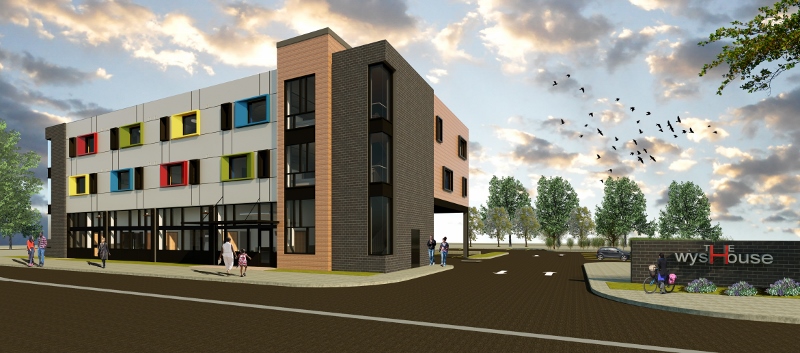 WYSH House Walkway of Hope
Be a part of the community's new WYSH House with a personalized brick on the WYSH House Walkway of Hope! We are offering individuals, organizations and companies in our communities an opportunity to purchase a brick in support of WYSH House, which will open this fall to provide safe and affordable housing for young adults. Honor or remember an individual or organization that has made a difference in your life or the lives of others. WYSH House Walkway of Hope bricks will create a permanent legacy for those you wish to honor and say thank you for their support, inspiration and leadership.

WYSH House is a project of the Women and Families Center (WFC) in Meriden. Established in 1889, the WFC has provided high quality programming to our communities, currently including Meriden, Middlesex County, Wallingford, Cheshire and Greater New Haven, for more than 100 years. The WFC mission is to promote equity and quality of life through services that foster empowerment and independence. WFC provides outreach and transitional housing services for youth experiencing housing instability; crisis intervention and counseling services for sexual assault victims; enriched after school programming with an emphasis on Science, Technology, Art and Recreation; vocational training and job placement assistance for low-income men, women and youth; and operates the 24 hour sexual assault hot line for Central Connecticut.

We are very excited to provide WYSH House for homeless youth in this region, a population that is even more vulnerable during these challenging times. We hope you can help us continue to provide beneficial services to our communities by purchasing a brick to honor those that made a difference in your life!