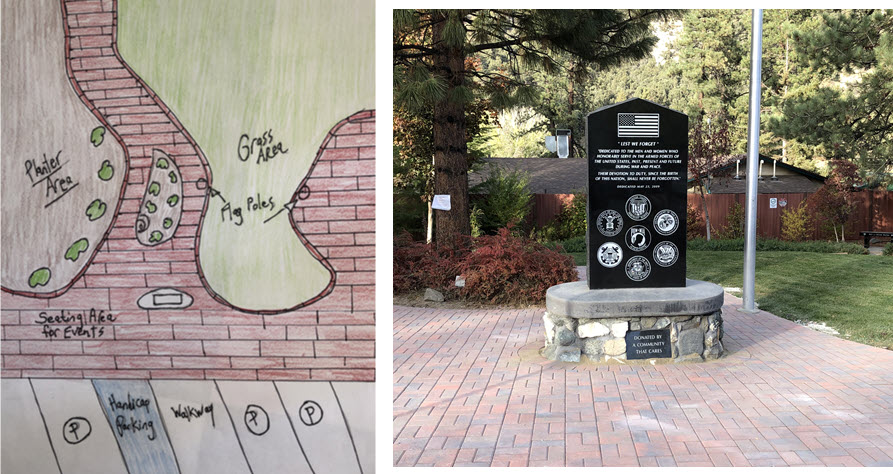 Hi and welcome to our donor page.
The vision of a veteran made possible by an Eagle Scout.

With the dedication and love by so many veterans and volunteers, an 18-month project of what started as a dream was made possible, and the Wrightwood Veterans Memorial became a reality. The Wrightwood Veterans Memorial was dedicated (to the town) on Saturday, May 23, 2009.
In 2021, Grayson Rushworth completed his Eagle Scout project of placing over 11,000 pavers and dedication bricks honoring Veterans at the Memorial Grounds Courtyard. With the help and support of the Wrightwood Veterans Memorial Committee, numerous volunteers, and Eagle Scout Grayson Rushworth, phase 1 is now complete. New bricks will be placed in the memorial courtyard before Memorial Day and Veteranís Day each year.
Please take the time to honor a loved and never-forgotten Veteran!

If you have any questions, please contact Wendi Schwab at 760-900-9004