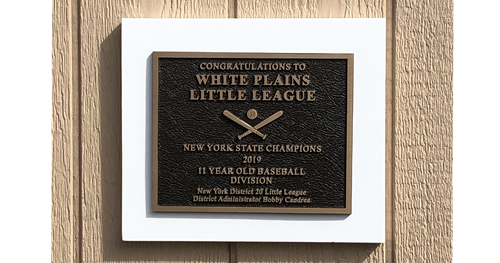 Welcome to the White Plains Little League personalized brick fundraising program. Buy a personalized brick for your family's baseball or softball player or coach or manager, and have their names and message be forever a part of White Plains Little League at Gedney Field!
Our fundraising program will include a complete redesign and overhaul of the current personalized brick entranceway to Gedney Field and will be installed at the beginning of the 2022 spring season.
Surprise your little leaguer this holiday season. Give a personalized brick that will last a lifetime. Engrave a personal message to commemorate your family's connection with White Plains Little League. White Plains Little League is a 100% volunteer organization. All proceeds from this fundraiser will be invested back into the baseball and softball programs.
Help the current and future generations of White Plains by buying your personalized brick today!