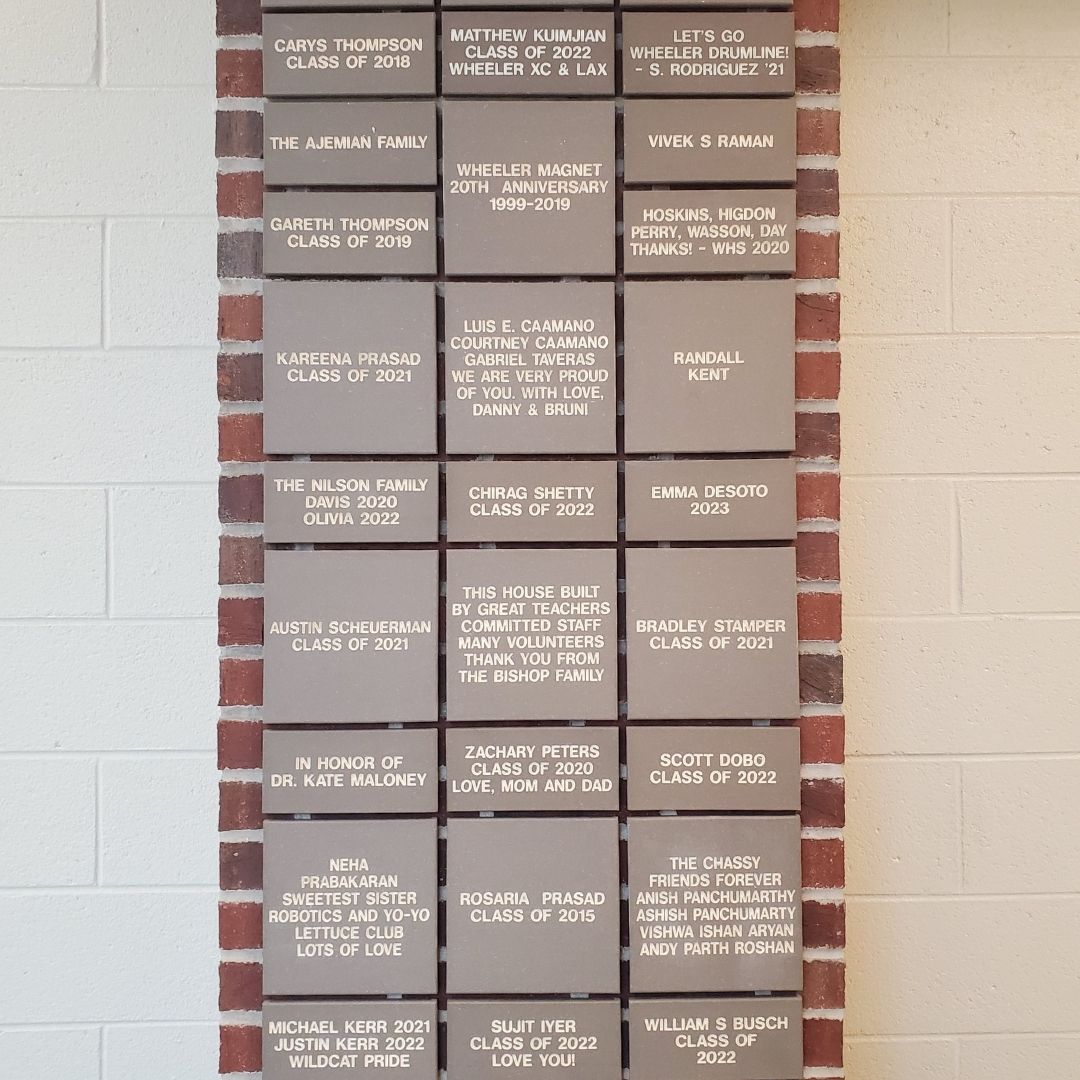 To honor the Wheeler Magnet program and its success in fostering an environment where excellence thrives, a commemorative wall was created in the Magnet entrance hallway.

When you donate a brick with your personalized message to honor your family, your student, or club/team/experience that embodies the Magnet culture, you support the future success and legacy of the Magnet program.

Examples include:

Honoring a graduating senior

Honoring a teacher

Remembering a friend or family member

Paying tribute to a club/team


We will do our best to accommodate your custom engraving wishes. Please make sure they fit into the boundaries of up to 3 lines with up to 18 characters per line.


ALL Brick orders should be completed by April 1, 2022.

To order:

Complete the online form

Select your Commemorative Brick tile:
- 4x8 Commemorative Brick Tile is $100
- 8x8 Commemorative Brick Tile is $200

Pay by PayPal or check.

Thank you for supporting your Wheeler Magnet Foundation 501(c)(3). The Brick tile you donate is tax deductible.