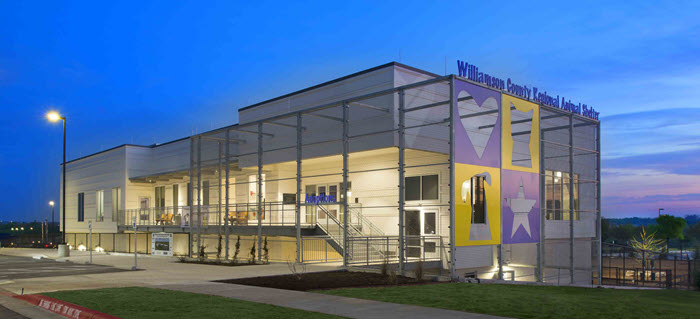 The Play Yards, Memorial Plaza, and Walking Trail at the Williamson County Regional Animal Shelter (WCRAS) are places for shelter dogs to participate in play groups with other shelter dogs, relax with volunteers and staff, and bond with potential adopters.
The benefits of play groups include:
- burning off energy and reducing stress so dogs are more relaxed in front of potential adopters
- building social skills so dogs can improve their ability to play and interact politely with other dogs
- allows staff, volunteers, and potential adopters to see the dogs' true personalities
The donations raised through the Play Yard and Memorial Garden Fund aid in the construction and maintenance of the site. By purchasing an item to help sustain the yard and gardens, not only are you honoring a beloved pet or family member, you are also aiding a life saving program for the dogs of Williamson County.