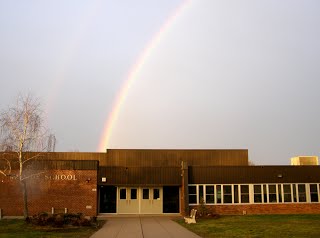 Wayside Elementary School is pleased to offer the sale of engraved bricks that will be permanently installed at the front of the school to commemorate the memories and legacy of our students and their families. These engraved bricks are available for purchase and will be laid in the ground around the trim of lawn in the front of Wayside.  
Whether this is your first year or your last year, or you are an alumni, purchasing a brick will provide the PTA with the funds needed to continue to provide various programs and services, and to donate new playground equipment to replace "The Green Monster". Right now, we are offering bricks to families and individuals only, but will open the sale up to local businesses over the summer 2018. So be sure to place your order quickly to get a spot in the front of the school!  
We are offering a 4x8 engraved brick with up to 3 lines of text and up to 18 characters per line for $75. More than 2/3 of the cost of the brick will come directly back to the PTA and the kids of Wayside Elementary!  
Join us today in support of the growth of our school and our children, one student at a time, one brick at a time!