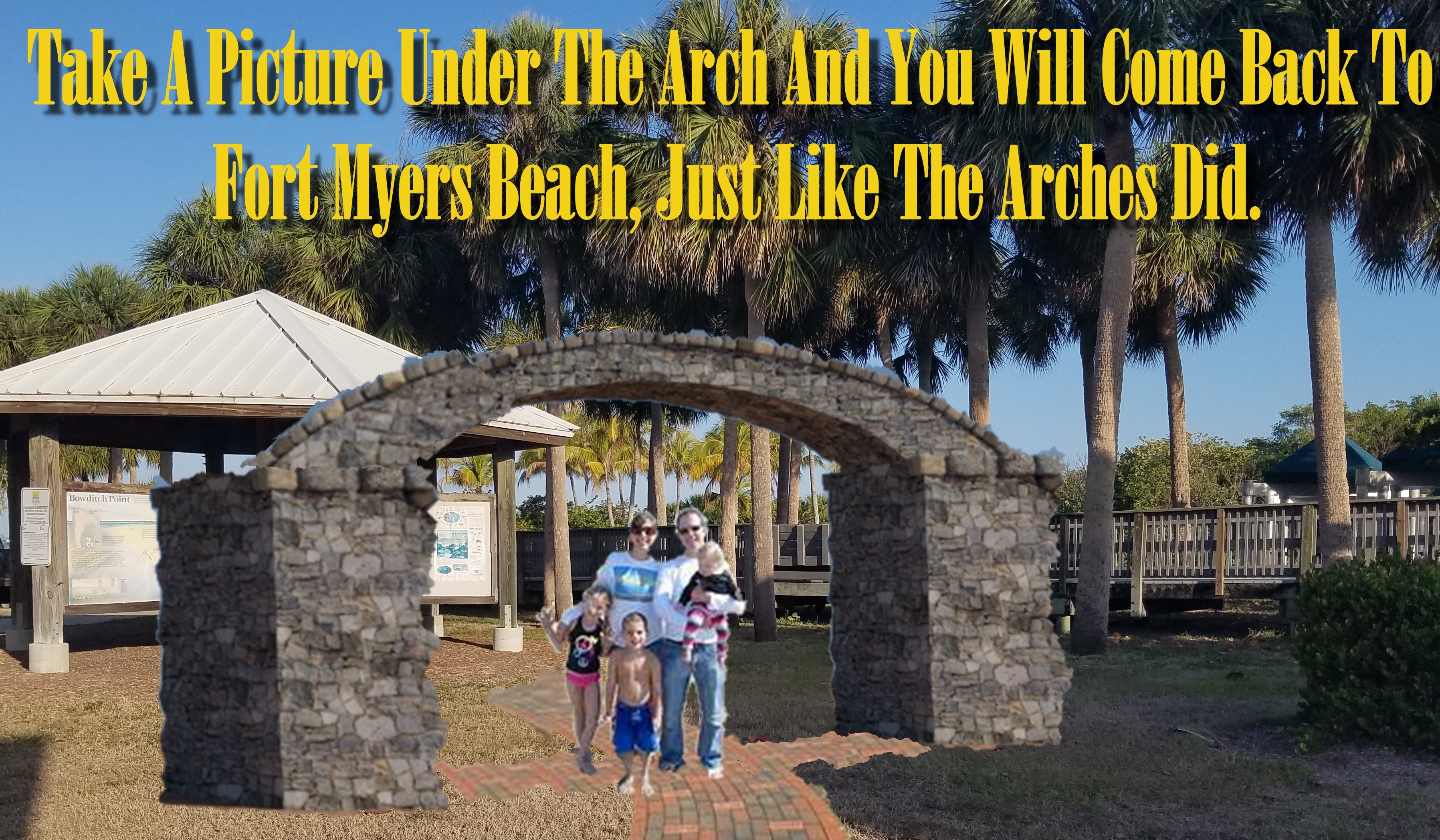 Dear friend of Restore Fort Myers Beach Arches, Inc

The Town of Fort Myers Beach has an incredible unique heritage and the 1924 Tom Phillips Arches symbolized that early town iconic gateway. The remains are worth preserving. Through fundraisers, and donations we have been able to retrieve and save the remains of those Arches. Now we wish to reconstruct a Commemorative Arch to our heritage out of original materials from the 1924 Arch. This is a gift back to our town.

Help create a new tourist attraction that brings people back for another selfie. It is our effort to bring back part of a truly unique piece of Fort Myers Beach history, by building a Commemorative Arch that will replicate one section of the structure that stood over the roadway for more than 50 years and became an iconic image known as the "Gateway to Fort Myers Beach", and in so doing, will add a historically significant tourist attraction for Fort Myers Beach and Lee County.

You can become part of the fundraising campaign and help rebuild the Arch using historic materials "One Brick at a Time". Become part of our history and heritage by donating a permanently engraved inscription of your choice to be laid out to and under the Arch for a permanent monument for all to see. It can be an honor to a loved one, advertise a business or just a message to visitors; whatever you want.


We are using the most popular finished bricks from Whitacre Greer. We have two donation levels: $100 for a 4"x 8" brick with 3 lines of 18 characters, and $225 for an 8"x 8" brick with 6 lines of 18 characters. Donating a brick is tax deductible and is literally donating a rock for rebuilding the Commemorative Arch. Thanks for your consideration and support, it is greatly appreciated.

Steven Ray McDonald
President, Restore Fort Myers Beach Arches, Inc.