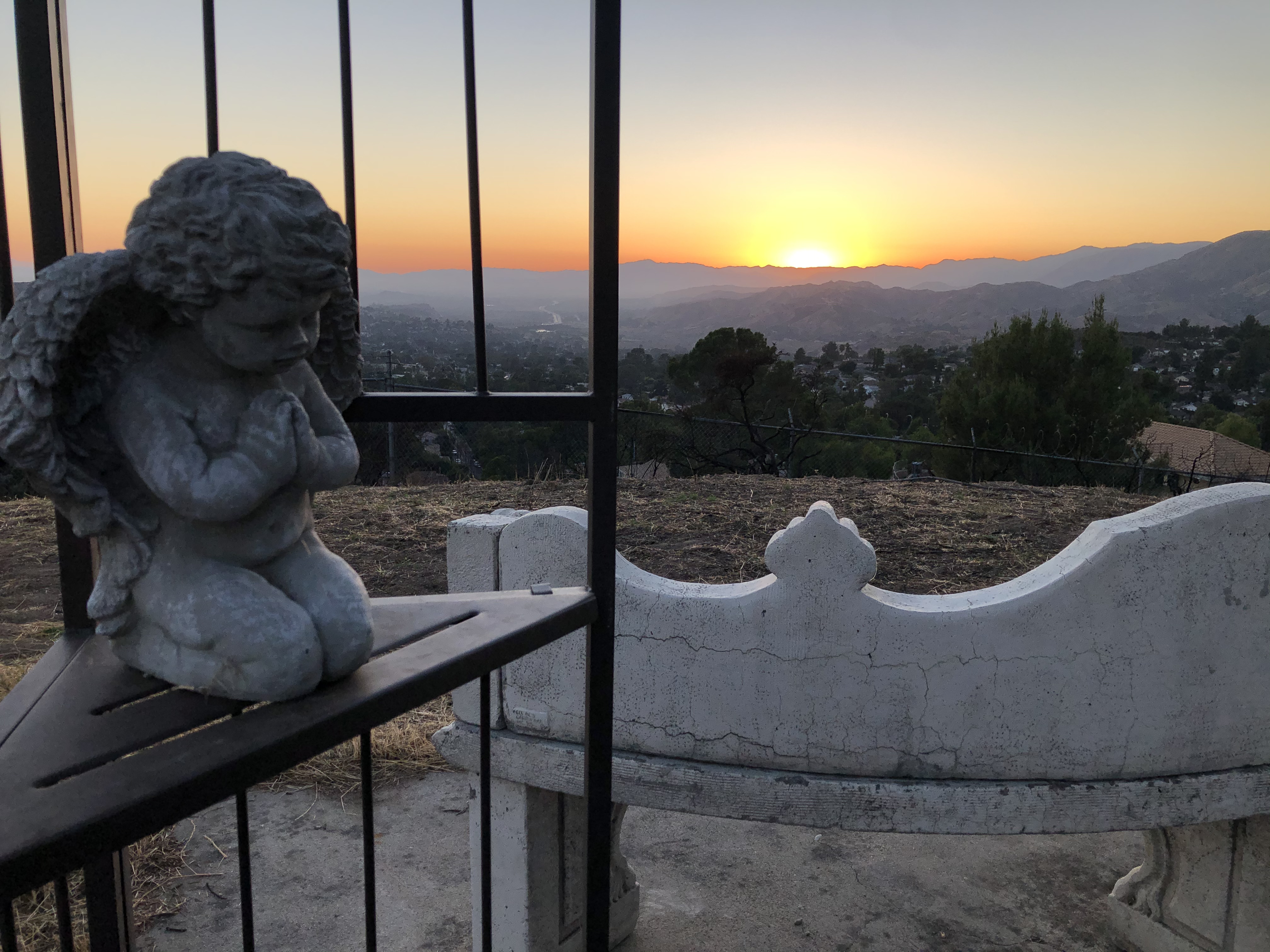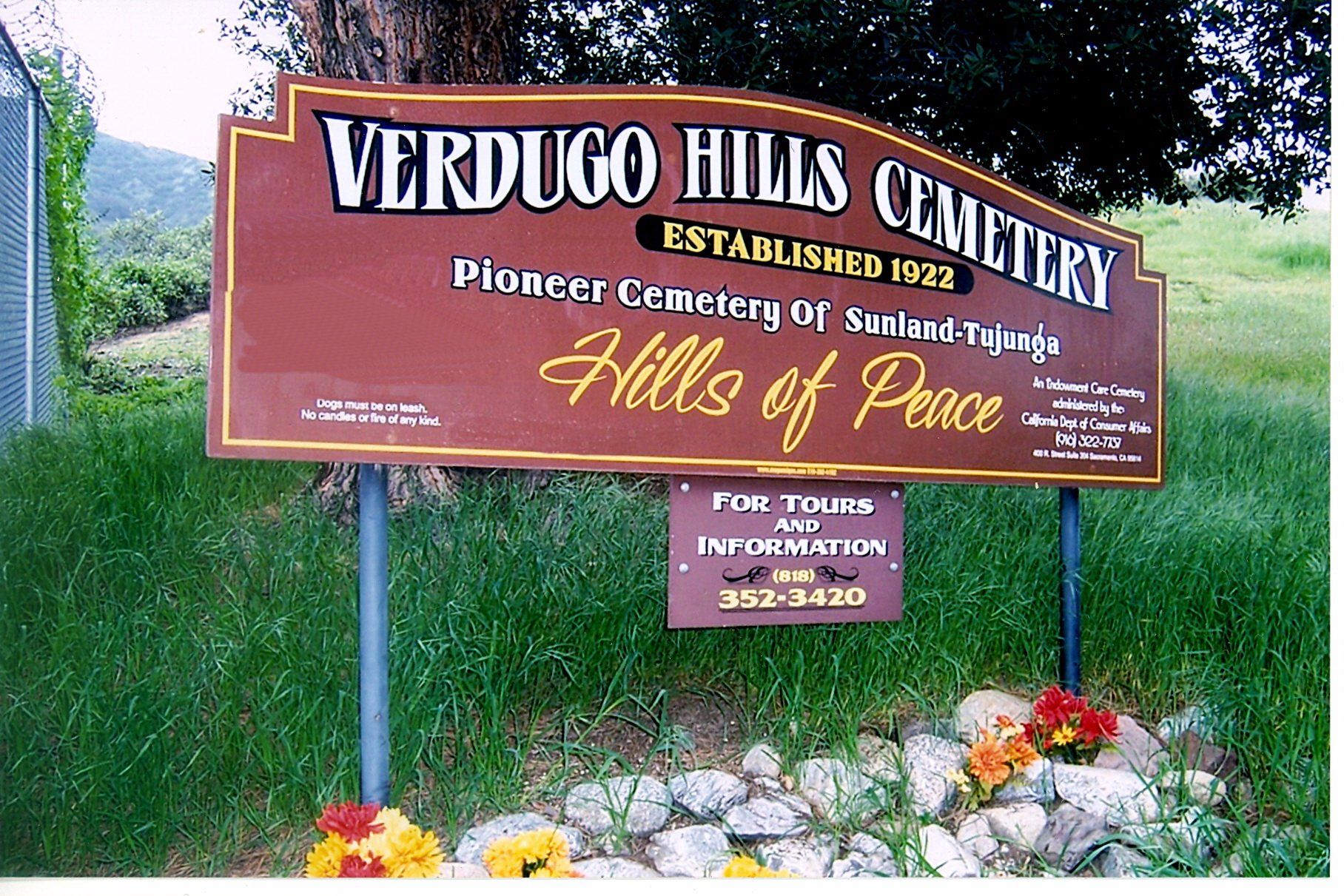 Thank you for contributing to the Verdugo Hills Cemetery Veterans Memorial Project by purchasing an engraved brick or bricks. The funds raised here will go toward the construction of Tujunga's very own veteran's memorial at VHC. Thoughtfully designed by a local artist the "Soldiers Stairway" intends to honor veterans as a whole for their role in providing the freedoms we all so enjoy and to pay tribute to the veterans interred within the cemetery itself. Newly engraved bricks will be permanently installed into "Loved Ones Landing" completing an amazing new patio feature just constructed at VHC by local Boy Scout Troop 315. Successfully lead by soon to be Eagle Scout, Elijah Zuniga. Once a brick has been purchased the cemetery staff will select 3 random names of individuals who have been laid to rest within the Verdugo Hills Cemetery grounds but do NOT have a headstone to mark their place of rest. VHC has over 2000 residents but only about 200 headstones marking grave sites. There is little to no explanation as to why. With "Loved Ones Landing" family members visiting those without a marker will now be directed to this patio to locate the name of their relative. Engraved along with their name will be a code leading them to the family plot. The lack of headstones throughout the grounds creates a unique cemetery environment. "Loved Ones Landing" will stand as an equally unique feature, greatly enhancing the sacred nature of this very special place in our community. This Eagle Scout building project was designed and created as part of the ongoing "Historic Verdugo Hills Cemetery Restoration & Renewal Project 2021-2022". All in preparation for the Grand Centennial Celebration taking place at VHC on April 23, 2022. Mark your calendar!

Still seeking volunteers to assist in building a trail from the entrance of the new Boy Scout built landing to the entrance of the "Soldiers Stairway", connecting these two communities at VHC for many decades to come. Visit friendsofverdugohillscemetery.com to sign up for project updates. Volunteer Days at the Verdugo Hills Cemetery are currently on the 2nd Saturday of each month from 9am-3pm. Please come for an hour or the whole day. Get involved with all this fun for a very good cause.

You may purchase one or as many engraved bricks as you would like by repeating the process.
YOU WILL NOT BE ENTERING THE TEXT FOR ENGRAVING ON THIS WEBSITE'S PROVIDED GRID. INTERNAL CEMETERY STAFF WILL SELECT THE RANDOM NAMES TO DESIGN YOUR BRICK.
PLEASE DO TYPE VHC ON THE FIRST LINE OF EACH ORDERED BRICK'S GRID TO BE ABLE TO SUCCESSFULLY SUBMIT YOUR ORDER! THANK YOU

Your contribution will go through the Little Landers Historical Society, a non-profit 501(c)3 organization under IRS guidelines. Contributions may be tax deductible. Please consult your tax advisor for more details. (Tax ID#95-4642330) Thank you once again! Come see your bricks and join us for the Grand Centennial Celebration at the Verdugo Hills Cemetery on April 23, 2022.

Craig W Durst, The Undertaker
VHC Restoration & Renewal Project