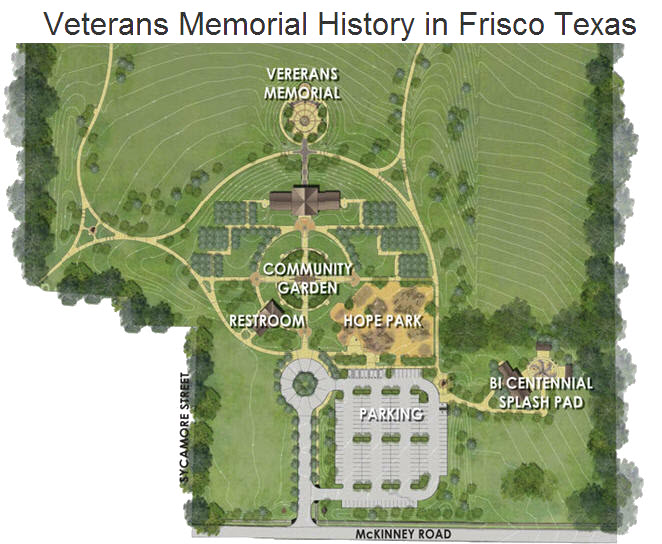 The Frisco VFW has been working on the expansion of the Veterans Memorial in the Frisco Commons Park in Frisco, Texas with three (3) key elements.
First, this expansion will add a pathway around the Veterans Memorial called the Veterans Walk of Honor, comprising of bricks with veterans' names.
Second, while walking along the brick path, there will be five (5) pillars each will describe significant conflicts that the City of Frisco has been associated with.
Third, there will be a Killed-in-Action Memorial that will honor Frisco's very own who have paid the ultimate sacrifice.