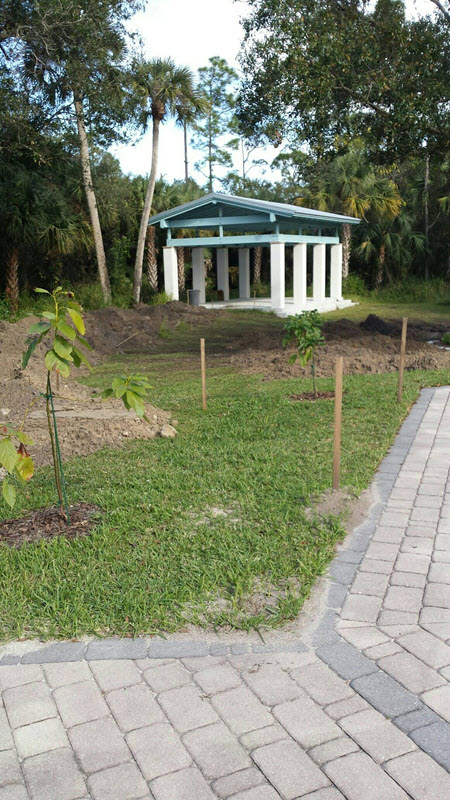 Our Vision at Unity Spiritual Center of Vero Beach is: Centered in Love, We create a World of Harmony, Abundance and Gratitude! Use your imagination to help create our Pathway to the Peace Pavilion by purchasing your engraved brick or bricks. Imagine walking the path and reading the words and names of the appreciated donors. You will be inspired; feel love; have joy; and share in stewardship.

Through our Faith, we act from a belief that all things are possible. Your engraved brick(s) will make the path happen; the path will lead to the Pavilion. At the Peace Pavilion weddings, concerts, group meetings will be held. Your contribution will make this happen!

The bricks will be ivory in color and be placed on the borders of the path in random order. You can purchase as many as you would like, in either size. The engraved words, within the limits of lines and characters, are your creation. Clipart options are available with the additional donation fee. You will be able to see your brick look-a-like before you place your order. This initial Pathway to the Peace Pavilion campaign will run for six weeks. Bricks will then be ordered and placed 3-4 weeks later.

Let's walk this path together in Gratitude!