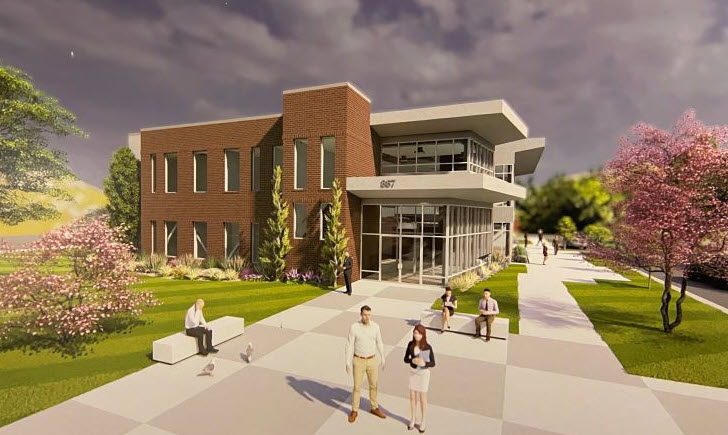 UEA is building a new home!
The new facility in Murray will feature outdoor spaces dedicated to celebrating Utah's educators - past, present, and future - and those who champion public education in our community. The patio areas will feature personalized engraved bricks, each featuring a name and/or a special message. This is a once-in-a-generation opportunity to become a permanent part of UEA's work to preserve and enhance Utah public education.

All bricks support UEA's new headquarters, which will have a transformative impact on UEA's work across the state. The new building is slated to open in the Summer of 2024 and will feature modern technology, flexible gather spaces, and private offices and consulting spaces.

Honor an educator, mentor or colleague who has made an impact on you or a loved one.

Celebrate your career, including years of service and in which schools/district you served.

Highlight your commitment to public education, by individuals or businesses.

Be part of a legacy for Utah educators and students!
Text only – Lines and characters determined by the size of the brick.

Custom logo – You can upload an Association, school, organization or business logo. The logo will not show on the preview but will be added in production.

Stock logo – You can choose from various icons representing different aspects of education. The logo will not show on the preview but will be added in production.
*UEA reserves the right to cancel orders if the message is not consistent with the UEA mission and vision.