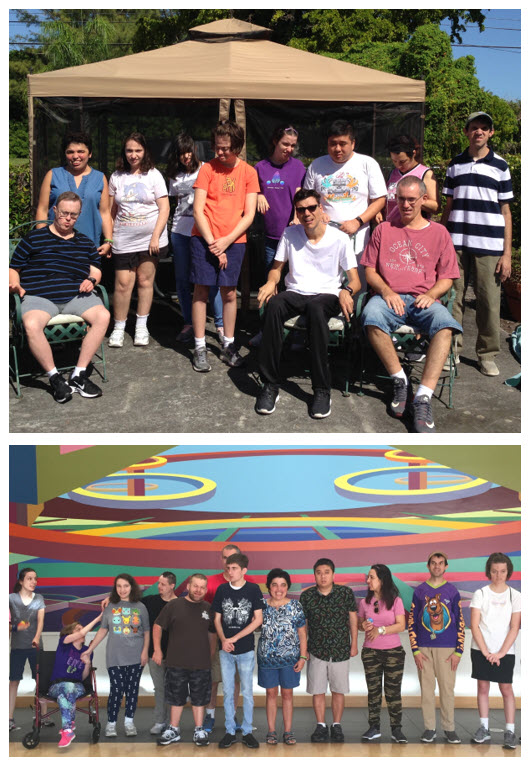 BRICK BY BRICK,
YOU CAN MAKE A DIFFERENCE
IN THE LIVES OF OTHERS
We invite you to purchase an engraved brick, a gift that will last a lifetime!
You can help pave the way for all the art, music, outings and more that makes Twin Palms Center day program so special.
Your purchase of a brick etched permanently with your name or name of a loved one is a lasting reminder of your support and dedication to Twin Palms Center and to the people we serve.
Engraved brick pavers are the perfect way to honor family members, friends, the memory of a loved one or to showcase your company's philanthropic spirit.
The bricks you create will become a walkway and patio near our day program entrance where your words and encouragement will be on permanent display. Your contribution from the sale of each brick will go towards the Activities Program we offer.