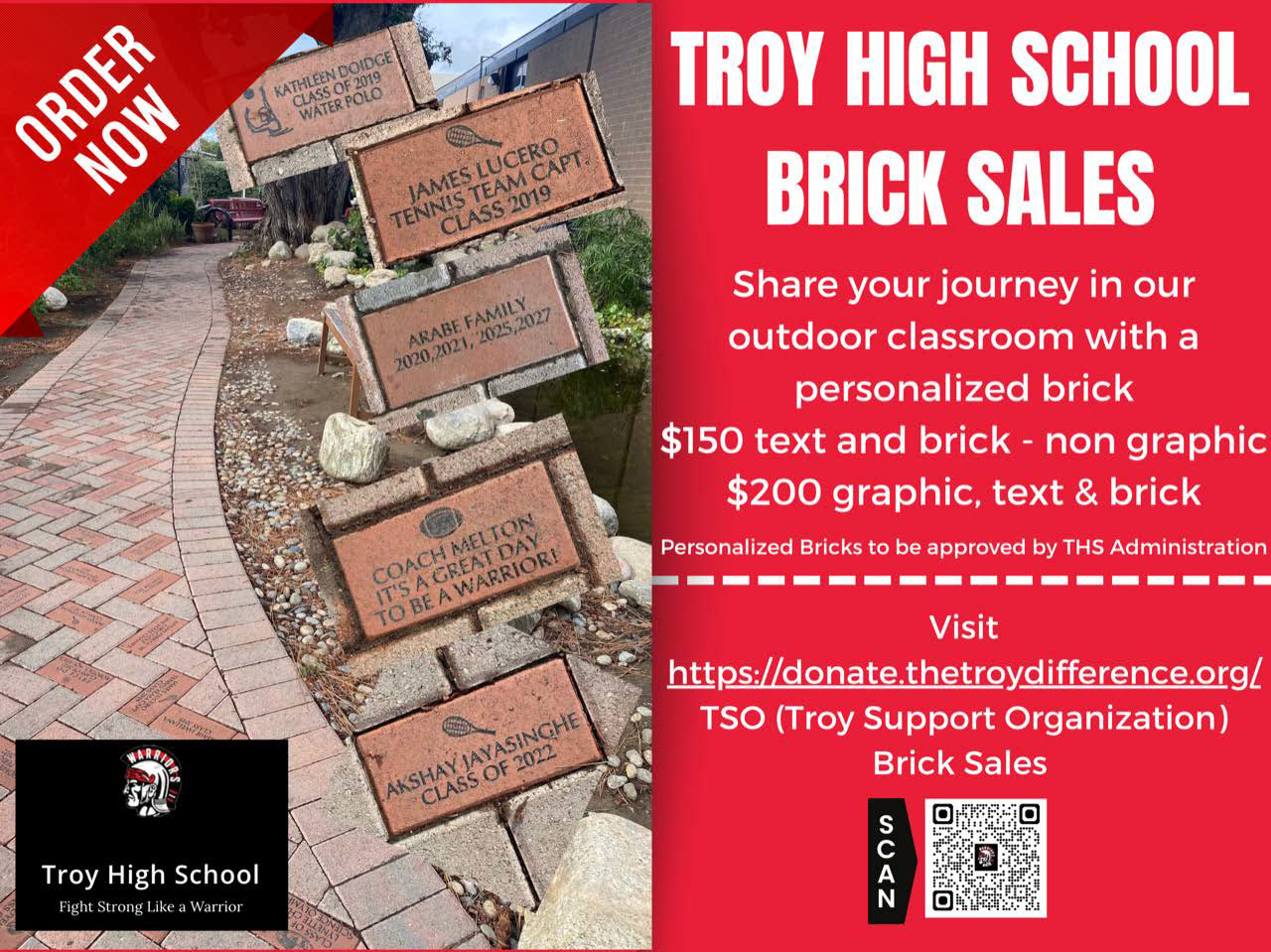 Be a part of Troy's Legacy...
Join in on building an amazing new learning environment: Troy's Outdoor Classroom! By buying a personalized brick to be laid in the pathway, you can help invest in the future of education at Troy!
As a unique environment for student learning, The Troy Outdoor Classroom" This special place will be developed for use by all teachers. It will include a pond, waterfall, native plants, planter boxes for research, and a weather station making it the ultimate place for peaceful learning. The classroom will have versatile seating and shade structures. Troy is building an outdoor classroom so students can have a different experience focused on decreasing stress levels and practicing hands on activities which require an outdoor space. This classroom will allow students to take the theory knowledge learned in a traditional classroom and apply it to the world around them.
We need your support to make this happen. Buy a brick and have it engraved with your students name and graduation class. You can also, buy it in memorium of a loved one or honor your favorite teacher. These bricks will be used to create a "path" to education.
Instructions
First line: Name
Second line: "Class of ______" or "In Memory of _______" or For Teachers: Subject taught
Third line: Graduation Class Year or Years Taught or Taught Since year
Please Follow these guidelines when creating your brick.