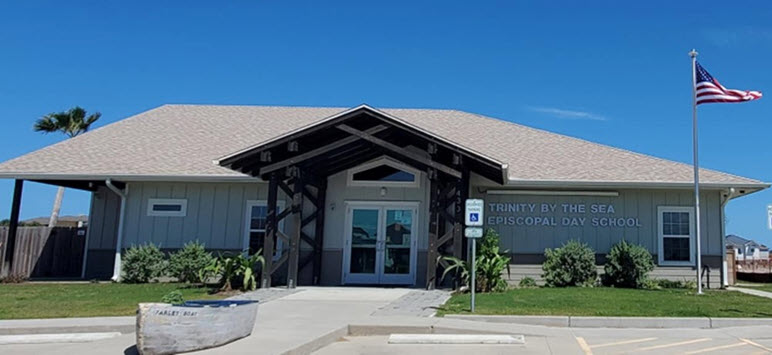 Trinity by the Sea Episcopal Day School began as a Parentís Day Out outreach program in the fall of 1999. The program began with five children and two teachers meeting two mornings per week for children 18 months to five years of age. Over the next 7 years the program grew steadily becoming a Day School serving forty children with 9 teachers and one director for five full days per week.
Since its opening, Trinity Day School has enjoyed the local donations of toys, furniture and other resources. Volunteers have helped maintain the indoor space and playground. In 2006, the generous teachers of the Day School began a scholarship fund for student tuition to help struggling families. Many parents, congregants, and supporters of the school have donated to this fund. Beginning in 2009, an annual golf tournament was held to generate additional funds for this outreach and to help pay for new and replacement equipment for the school and playground.
When Hurricane Harvey hit on August 25th, 2017, Trinity by the Sea Episcopal Day School building was severely damaged and repaired enough to temporarily resume schooling but was forced to start a new build which was completed in June of 2019. The Day School is a 501 (c) 3 not-for-profit organization and relies on donations and contributions to operate. Trinity by the Sea Episcopal Day School is launching a personalized brick tile fundraiser to help continue the everyday needs of the school and children. The tiles will be placed along the both sides of the sidewalk entrance to the school. Your purchase of a personalized tile will not only become a permanent legacy of Trinity Episcopal Day School and will help our whole community flourish for many generations to come.