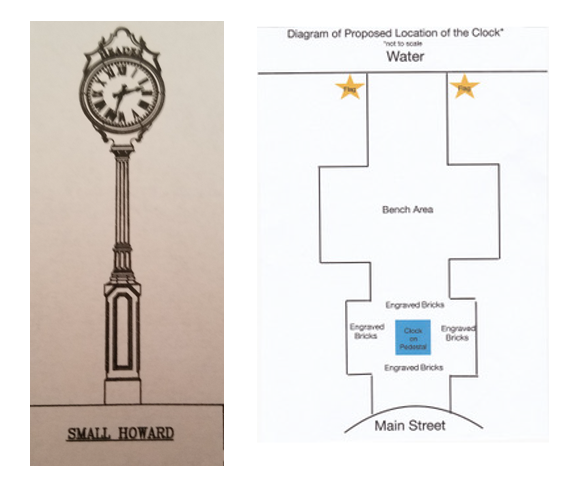 Thank you for choosing to support the Tyrrellinean Club Town Clock Project! This will help us raise the funds needed to purchase and install the clock at the downtown waterfront. The bricks and pavers purchased will be used to create the pedestal and enhance the walkway around the clock. Please know your brick can be used to:
~Remember a loved one~
~Honor someone special~
~Show your business or organization's name~
~Set your family name in stone for decades to come~
Together we can make this possible!