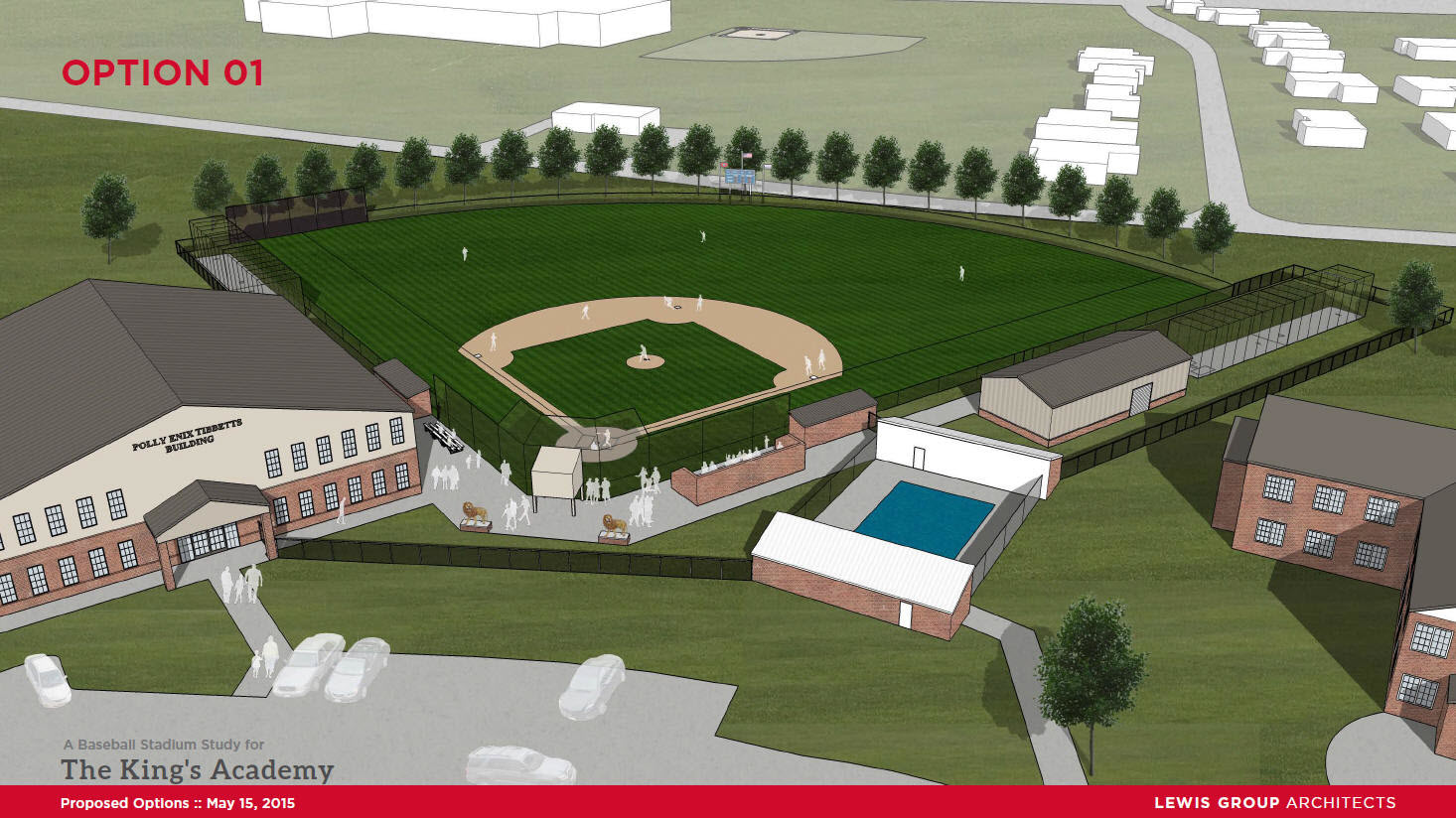 The Kings Academy baseball program is embarking on a journey to make improvements to its baseball facility and grounds.

Since its inception in 1880, the Academy has pursued excellence in all facets of its studentsí lives.

This campaign will help ensure that current student-athletes have the facilities they need to be competitive and that alumni will be proud of.

This multi-phase project will include adding lights to the field, building a clubhouse, an outdoor batting cage, chair back stadium seating, as well as a new brick backstop and new entryway to the field.

The engraved bricks of this campaign will be used to help create the new entryway and backstop.

Consider purchasing bricks in honor or memory of a loved one, your former teammates or coaches, or a beloved faculty or staff member.

By participating with us in this campaign, you will help further the growth of the baseball program and the beautification of the campus as a whole.