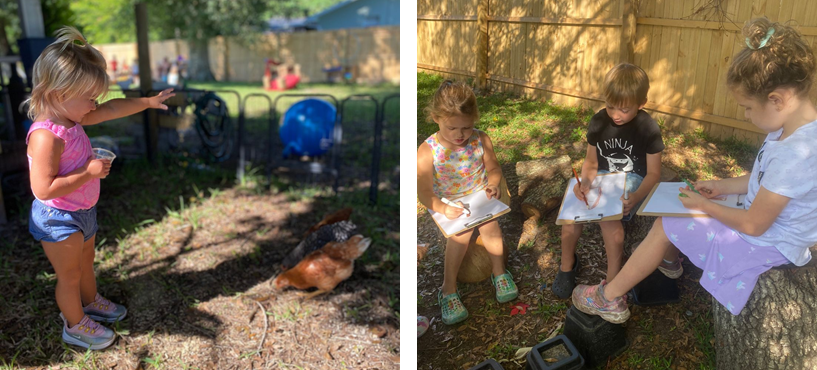 Our new brick pavers will beautify our preschool courtyard while solving a muddy spot in the children's sensory play area. Your personalized inscription will commemorate your support of or participation in this start up year. And it will uplift our students, teachers, and program attendees for years to come! Funds raised will further our next phase of growth, to double our capacity in year two.

We incorporate plant and animal care into children's daily experiences, providing inherent opportunities to strengthen empathy and self-regulation. We meet and exceed standards for excellence in our teacher qualifications and student to teacher ratios. We compile an individualized profile for each student based upon fundamental building blocks of child development and decades of wisdom in holistic education. Then, we enthusiastically share all of this in workshops for families and coaching programs for local teachers who would like to grow their practice.

Implementing this program takes passion, perseverance, purpose...and the generosity of donors. We thank you for your contribution as we work to positively impact our community.

Sincerely,

Jesyca Virnig, Founder
and all the teachers at Tiny Friends Farm!
Any additional donation is for our training fund, providing local teachers the opportunity to grow in their practice through workshops and coaching with our excellent mentor teachers.