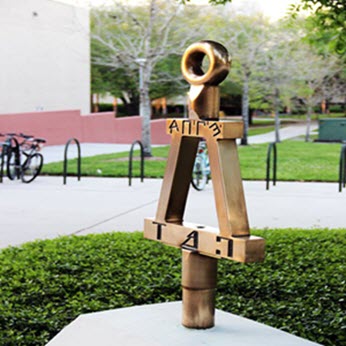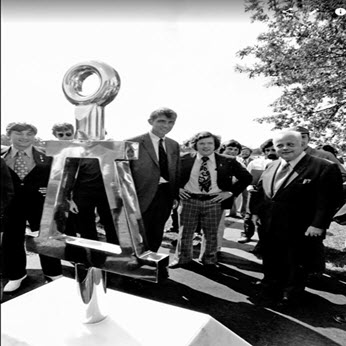 Tau Beta Pi is the nation's oldest and most prestigious honors society and aims to recognize engineering students that exhibit exceptional academic achievement. The Florida Gamma collegiate chapter was founded in 1974 at the University of South Florida where the first initiate class designed a pedestal and garden for the Bent, the symbol of Tau Beta Pi. Over the years, the Bent Garden aesthetics have aged and fell short of what we as an honors society define as quality appearance. Our intentions are to . . .

-Construct a brick sidewalk that encircles and arcs around the Bent pedestal so we don't disturb vegetation when taking pictures and polishing the monument.
-Add colored vegetation to improve the aesthetic appeal of our chapter.
-Install white lights to shine upwards towards the Bent to maintain visibility after dark for those late-night studiers.
-Design and construct a new pedestal base with smaller dimensions (to make room for the sidewalk) and marble cladding. The Bent and anterior plaque will remain and receive top-notch treatment to look brand new.

Every semester, we interact with our Bent Garden in numerous ways including our traditional maintenance regime to polish the monument and make it shine for prospective students. We also celebrate the initiation of new members with group photos taken around the pedestal. The inclusion of a brick sidewalk will prevent the dilapidation of the garden and make the symbol of Tau Beta Pi more appealing and intriguing to future generations of students. Faculty and alumni continuously join us to inspire others to commit to ethical integrity and quality engineering.

Our chapter welcomes and greatly appreciates all levels of donations. With your support, we hope to emphasize our presence at the University of South Florida to show you and future generations of engineering students what Tau Beta Pi is all about.