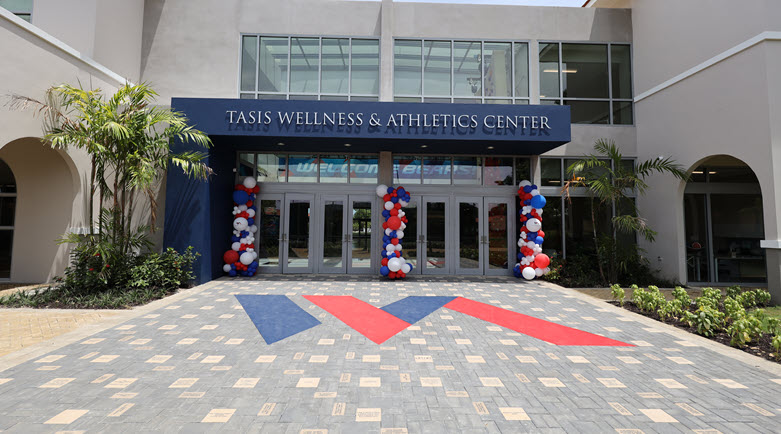 Be a part of history!
TASIS Dorado (TD) is excited about our Wellness & Athletics Center Project.
The Wellness & Athletics Center has been a dream for many years. The venue will feature a state-of-the-art gymnasium with A/C, rock climbing wall, physical fitness facilities, courts for basketball, volleyball, and futsal, as well as a dedicated space for our Wellness Program that will add significantly to TASIS Dorado and the community. An upgrade of surrounding areas will include a revitalized soccer field with a turf surface, track & field facilities, and two new playgrounds.

This TD Bricks Campaign will lay the foundation for years and years of exciting competition and personal growth for both youth and adults. It will also help all members of the TASIS community to adopt and maintain healthy behaviors with a strong focus on nutrition, physical activity, and mental health. Each brick purchased will be prominently displayed at The Wellness Center entrance and will literally cement your place in TD history.

Recognize a friend, hero, or relative that has meant the world to you; memorialize a loved one who played a significant role in shaping who you are today; commemorate a special occasion in someone's life, or promote your business or a cause that is dear to your heart.

Each brick costs $250 for a 4" x 8" brick and $500 for an 8" x 8" brick. The 4" x 8" brick has space for three lines, 18 characters per line, while the 8" x 8" brick will have space for six lines, 18 characters per line.
Please email us at advancement@tasisdorado.com with any questions.

Thank you for your support of the TASIS Dorado Wellness & Athletics Center!