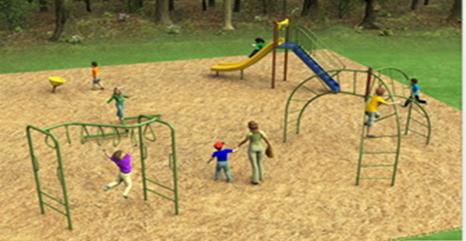 We are excited to announce plans for TMA's Playground!!
As you will see from the attached design, we have selected playground components that would appeal to the wide age range of our students. The proposed Playground was designed with our playground vendor Childscapes to be a safe and affordable playground environment. Taking into account our school's unique landscape and other requirements, we selected five Components that offer a wide range of movement and play for our students.

The TMA Playground project will be executed in three phases:
• Phase 1: Preparation of Playground Site (destumping, grading and leveling of site)
• Phase 2: Installation of Necessary Fencing
• Phase 3: Purchase and Installation of Playground Equipment

Exercise should be a critical component of our children's daily lives. The TPG believes that a playground will help our children get their bodies moving, stimulate their imagination and quite simply, allow them to have fun!

Thank you for helping us work towards our goal of a safe, fun place for our students play!