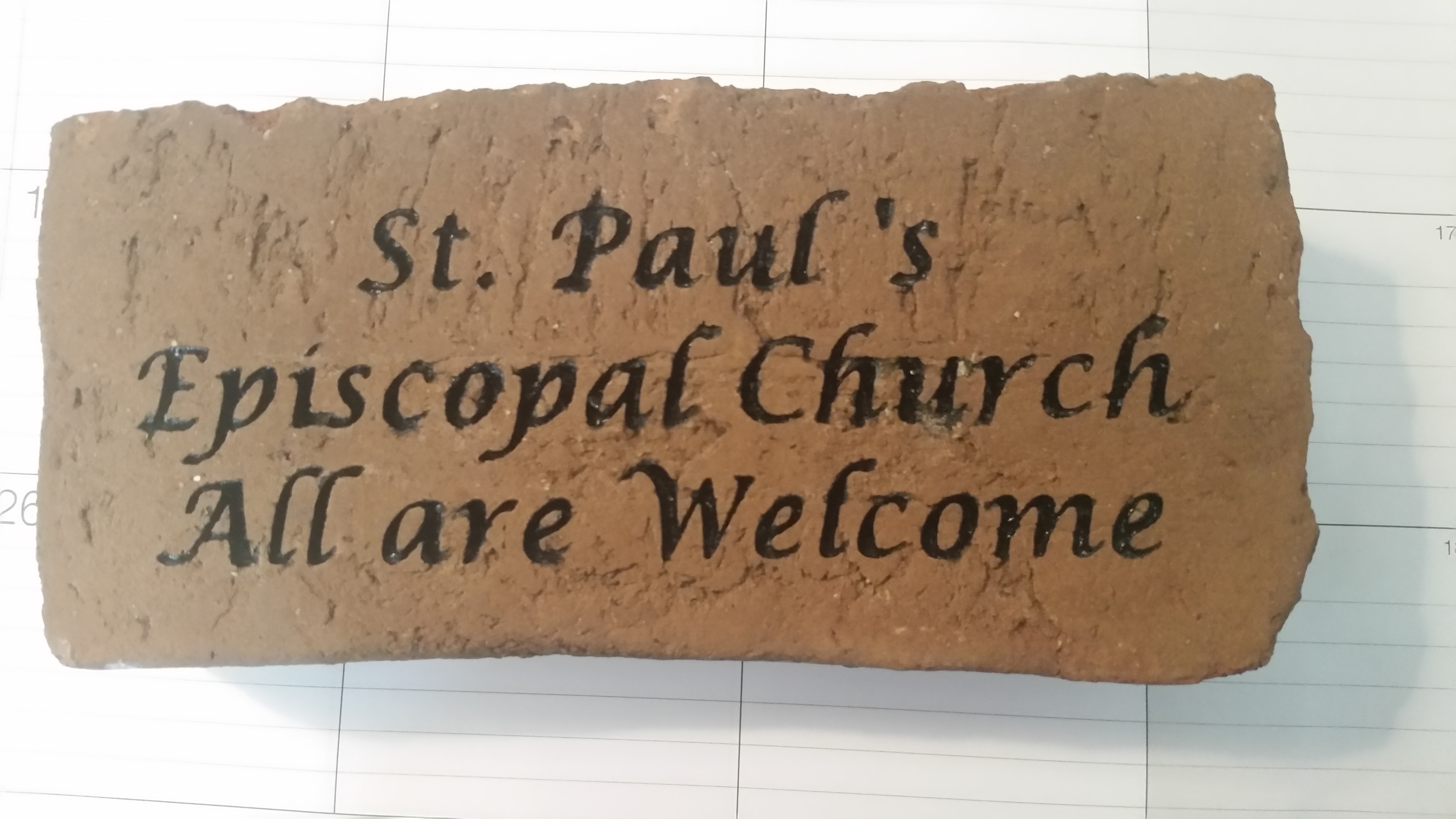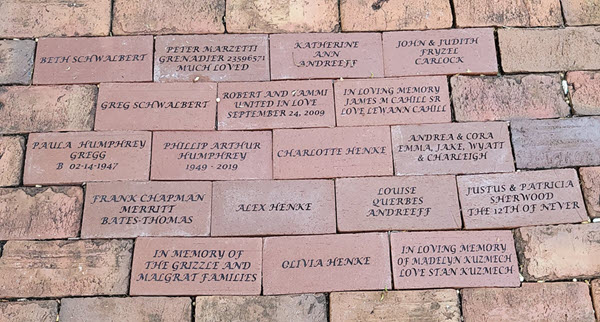 You may purchase and personalize a brick to honor important people or pets in your life, past and present, to be set in St. Paulís Memorial Garden. We welcome both individuals and businesses to participate in this opportunity. These will make an excellent Christmas gift for the people you love who need nothing. You are encouraged to visit the Memorial Garden to read the heartfelt inscriptions on the 84 bricks purchased last year.
Our Memorial Garden is a special place where people can pause, contemplate, pray, and remember the lives of those we have lost or honor those we love and cherish. Our parish Columbarium is also in the Memorial Garden.
The cost of a 4 x 8 brick is $100. Each brick will accommodate up to 3 lines and up to 18 characters per line, including spaces. You may order a Donor Brick with an additional donation of $35; this is a duplicate of the brick being placed in the garden. With an additional donation of $12 you may purchase a Donor Certificate to frame or to present on Christmas morning. Because the garden displays 14-18 brick clusters, we will authorize the etching and sandblasting process with BricksRUs once we have 14-18 orders.
Proceeds will go toward projects needed throughout the church campus, including the Historic Rectory, Church, Memorial Garden and Parish Hall. For example, current needs in the memorial garden include completing our newest feature of a Sensory Garden, a collection of plants appealing to one or more of the five senses replacing the dead date palm. New endeavors include new benches, new lighting, and replacing the irrigation system. A long-term goal is to repair the waterfall in the outdoor altar.
You may pay by PayPal, credit card, or by a personal or business check. Please make checks to St Paulís Episcopal Church, indicate ďMemorial BrickĒ and the Order Number on the memo line, then mail it to 400 Duval St., Key West, FL 33040.
Thank you for your support of St Paulís Memorial Garden.