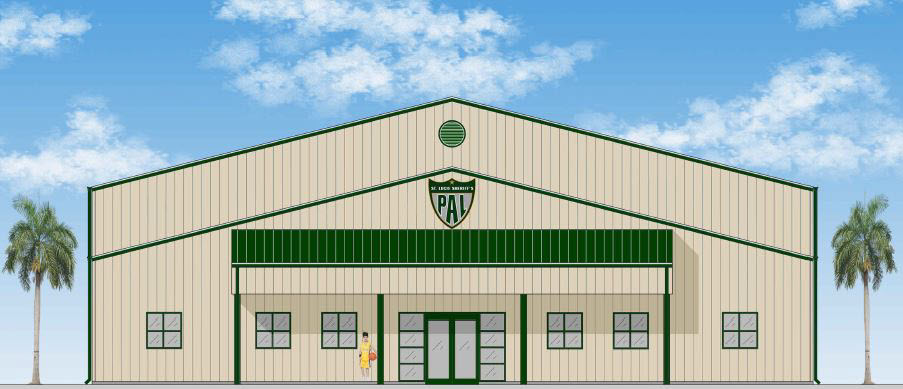 The St. Lucie Sheriff PAL is a registered non-profit 501(3)(C) organization as well as a charter member of the National Association of Police Athletic Leagues (recognized as the largest juvenile crime prevention program in the nation) and provides local youth with a positive nurturing environment to develop different aspects of their lives including but not limited to; academics, athletics, social interaction, life skills, leadership skills, and community service. PAL has been offering programs to all youth in St. Lucie County, with particular focus on at-risk youth, since 1995. Open to all children and youth from ages 5 to 18 in St Lucie County, we are run by volunteers who donate their time to coach and mentor in various team and individual sports and activities. No child is ever turned away as a result of family income, social background, or past involvement with the law.

PAL has worked with many local youth organizations to help keep youth off the streets and in organized activities. In an effort to further reach our community, we invite you to be a lasting part of the new PAL building location. One of the opportunities offered is to forever be a part of our build by purchasing an engraved brick.
This is a great opportunity to become embedded in our kid's future
~ Remember a loved one ~
~ Honor someone special ~
~ Engrave your business or organization's name ~
~ Set your name in stone for decades to come ~
Whatever your reason, leave a permanent testament of your ongoing support of the St Lucie Sheriff's PAL Program.

Corporate or Major Contribution Options
If you are interested in exploring a larger display for you or your business, please contact St Lucie Sheriff PAL at stluciesheriffpal@gmail.com or 772-237-4303. We do have several options including naming rights available.

Thank you for your donations!