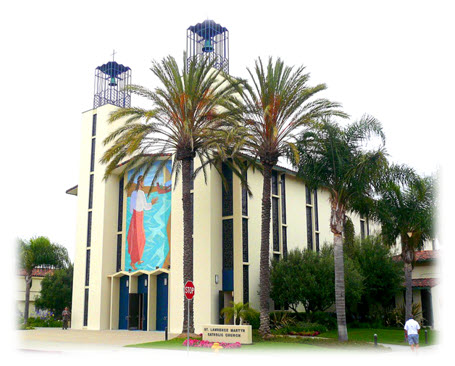 Join your fellow parishioners in ordering a memorial brick for our garden.

For a tax deductible gift of only $100, donors will be able to create and design their very own custom commemorative/memorial brick, to be placed in our Memorial Garden, on the north side of the church.
This is a wonderful way to recognize a family member, memorialize a loved one, congratulate a recent graduate, or honor someone on a momentous occasion, such as an anniversary.
St. Lawrence Martyr is a Roman Catholic community located in the Archdiocese of Los Angeles, California. The Word of God empowers us, the Eucharist nourishes and transforms us, and the Holy Spirit emboldens us. We accept the call of Jesus Christ to love and serve one another.
Thank you for being part of this exciting project, and for helping St. Lawrence to truly be "A Place to Belong".