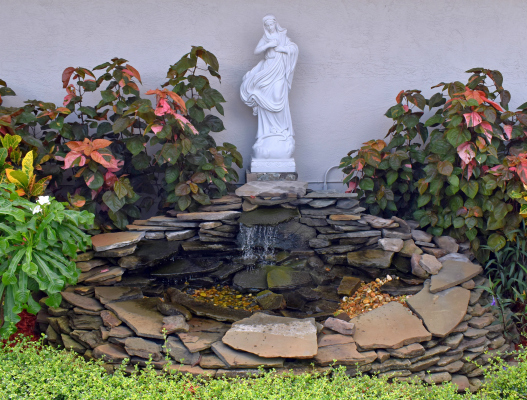 BECOME A PERMANENT PART OF
ST. EDWARD'S REFLECTION GARDEN
WITH A DEDICATION BRICK

We welcome members of our parish community to purchase an engraved brick paver to be placed in our Reflection Garden located just outside the East Wing of the church. Created in 2012 as a Boy Scout Eagle Project by Mr. William McKinley, today money raised through this project is used towards ongoing maintenance of the garden and fountain.

Pavers are an amazing way to honor family and friends. They can be purchased for yourself, a relative, your family or a friend (living or deceased). They are also a great gift to commemorate the Sacrament of Baptism, First Holy Communion, Confirmation and/or Marriage.