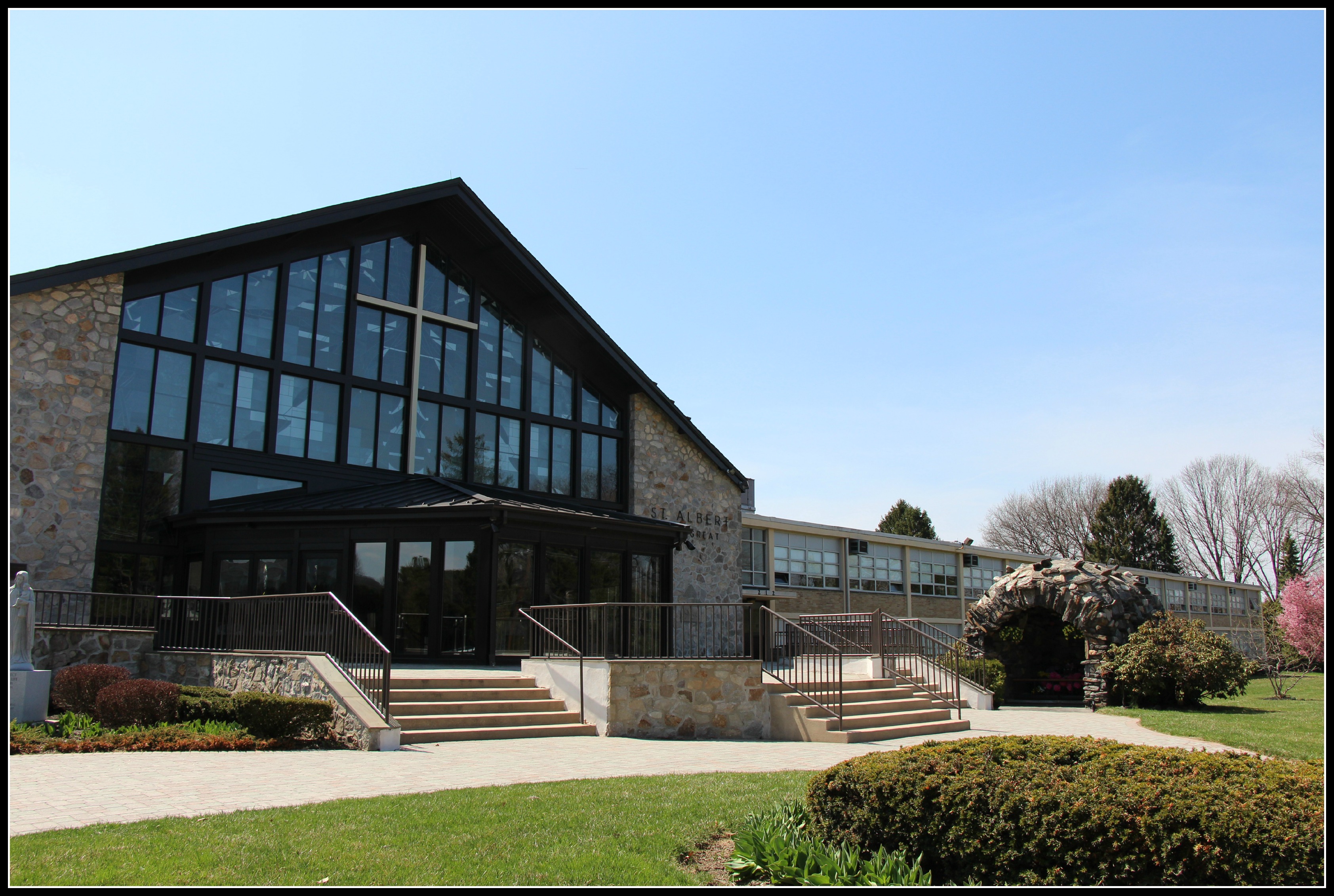 St. Albert the Great School is sponsoring a Donate-a-Brick Campaign to benefit our school.
We invite you to become a permanent part of the school by purchasing a commemorative brick. These bricks will be part of a prayer garden outside the glass doors that open to the playground parking lot.

Engraved on your brick could be your family name; a student or alumni, with graduation year, or the date of First Holy Communion or Confirmation; a teacher/staff name and years he/she taught your child or a favorite quote; your business or organization or your championship sports team or CYO coach. You can also commemorate the memory of a loved one who attended or taught at St. Albert's.

Engraved bricks make wonderful gifts and 100% of the proceeds will benefit the school. The bricks are available in 4" x 8" for $100 with 4 lines and 21 characters on each line; or 8" x 8" for $200 with 8 lines and 21 characters on each line. Engraving is in all capital letters. A Donor Certificate can be purchased for $10.

If you have a logo that you want on the brick, there will be an additional fee. Please contact Mrs. Koons at MrsKoons@satg1.org for assistance.

The bricks will be laid when we sell enough to cover most of the garden. Our target date is 11/1/18.