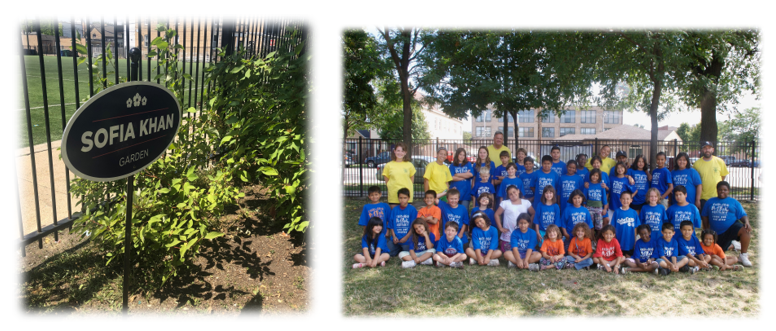 Dear Community,
Thank you for taking part in this special project to remember Sofia Khan and to honor important people in our lives! The Sofia Khan Garden in one of Chicago's beloved neighborhood parks, Haas Park in Logan Square, is a visual and beautiful reminder of how precious life is.
Memorialize your loved one's name, special phrase, etc. with a brick to be placed around the Garden's pathway. This opportunity provides Community members their own way to honor their loved ones - - - because, truly, the Garden is for all of us!
Sofia loved Haas Park, and her Garden now serves as both an opportunity to reflect and an opportunity to learn. May her joyful spirit, her always-smile, and her love continue to inspire and motivate each of us to live our lives with kindness and joy!
- Haas Park Advisory Council
Please note that your brick purchase/donation is tax-deductible.