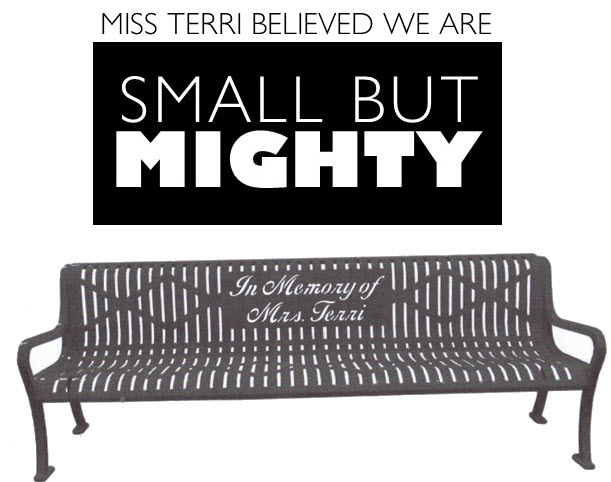 Join us in bringing to life the vision Miss Terri had for an improved and expanded playground at the Little Red School House!

She may no longer be with us in person, but her spirit remains and we believe, as she did, that many donations, big and small, can come together to make a mighty difference for years of Goodpasture Christian School kindergarteners to come.

Donations are being accepted now towards the $25,000 goal, which will be matched by GCS. Personalized bricks will be placed in the garden area to recognize donors of $100 (4"x8"), $250 (8"x8"), and $500 (12"x12"). Corporate sponsorship opportunities are also available. Contact us at pto@goodpasture.org with questions.