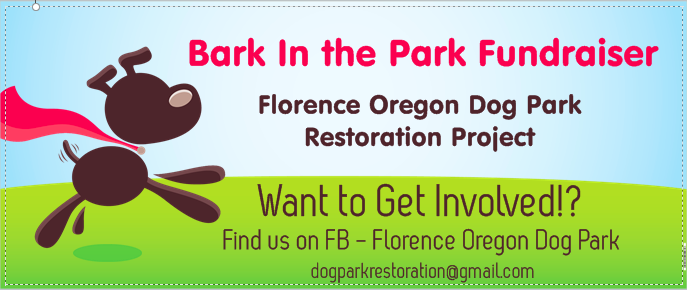 The Bark in the Park Fundraiser has kicked off its Brick Campaign to help raise funds for the Singing Pines Dog Park Restoration to include new landscaping and fence replacement.
Should we reach this goal, any additional funds will go towards other improvements such as agility equipment, seating, shelters and more.
Buy a brick in honor of or in memory of your special dog.
No dog? Make a fun, socially acceptable statement that shows your love of animals and our mission.
Now is the perfect time to show your support to helping dogs in a creative way, while supporting the Singing Pines Dog Park.
Our mission is to help rebuild a special place for our dogs to exercise and socialize with other dogs and people.
Once we have 100 orders, we will begin installation. The 4x8 & 8x8 finished engraved Bricks are to be used to line the outside perimeter of the fence.
The 12x12 Concrete sandblasted bricks will be used in the lobby entrance and possibly for a pathway in the park.
If you are a business or corporation and would like to become a sponsor for the park, please fill out the 12x12 brick form section on the last page.
If you have a custom logo you would like to add, please send a clear picture to us in Jpeg format so that we may verify it can be put on the brick. *See Pricing below
12x12 Sponsorship Brick $500
12x12 Brick with custom logo $600
4x8 Individual Brick $120
4x8 Brick with Paw Logo $135
8x8 Individual Brick $245
8x8 Brick with Paw Logo $255
Stock Logos can be view here: https://www.bricksrus.com/products/symbols
To see examples of engraved bricks please visit:
https://www.bricksrus.com/fundraising/photos-gallery-of-completed-work/

Logo Brick Examples: https://www.bricksrus.com/fundraising/logo-bricks/