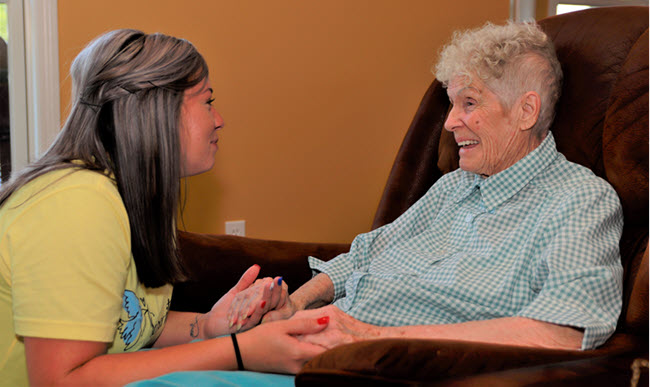 As the area's only independent, not-for-profit, faith-based hospice service, Serenity HospiceCare considers it our mission to give the very best care possible to everyone who needs us, regardless of their economic situation. We believe the last thing a patient needs to worry about as they face the end of life, is financial issues. To that end, our patients don't ever receive a bill for our services.

Your purchase of a memorial brick will help ensure that resources are always available to help us provide care for those who need us most, while providing a lasting tribute to a loved one who has gone on before us, or a lasting honor to someone who has inspired you. Your financial support will pave the way for a beautiful garden, Solace Place, where patients, loved ones and friends can go to remember, reflect and heal. Solace Place, located on the Mineral Area College campus features a beautiful gazebo, lovely trees and plantings and a quiet place to think. The addition of our paved path, adorned with the bricks purchased by our donors, will provide a literal walk to remember.

Please consider purchasing a paver in memory of a loved one, in honor of a survivor, or simply to support Serenity HospiceCare's goal of providing peace of mind when it matters most. We sincerely appreciate your support.