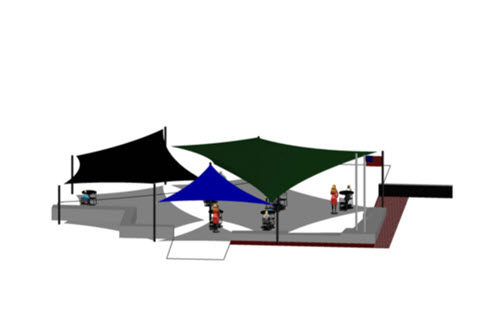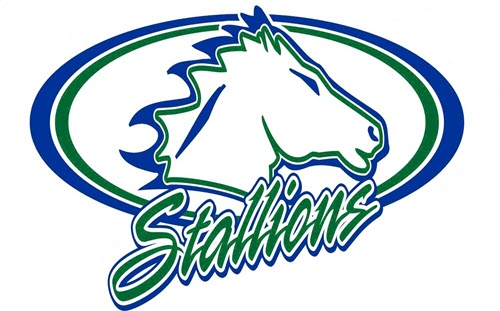 BUILDING A LEGACY BRICK BY BRICK!

A DESIGN CHALLENGE UNVEILED OUR STUDENTS' VISION FOR THE FUTURE...

During the 2017-18 school year students participated in a year-long design challenge that encouraged them to think outside of the box, find a need in our school community and propose a plan to solve the need.

SMS students performed focus groups and polled the student and staff population. The discovery unveiled a need for an outside area where teachers could extend the classroom walls and students could socialize during lunch periods.

The area chosen was in the front of the school, but this area takes on a lot of sunlight during the day. A solution of using Sun Shades will make the space viable and meet the needs of the students/staff.

The vision for the future of this space has been aptly named "LECACY LANDING".

LEGACY LANDING will include:
- OUTDOOR CLASSROOM SPACE
- OUTDOOR LUNCH AREA (close to the cafeteria space)
- MEMORIAL ROCK GARDEN (to honor SMS students who have passed)
- A LEGACY SPACE FOR FUTURE GENERATIONS TO ENJOY

Rockwood School District has funded the cost of the first sun shade. The remaining funds will be raised by Selvidge PTO through the Bricks R Us fundraiser. Our goal for this fundraiser is to sell 700 bricks. Cast your legacy in a brick paver for decades to come while supporting the SMS students and teachers!
- Recognize a graduation year
- Recognize a favorite teacher
- Honor someone special
- Remember a loved one
- Engrave your business or organization name

Orders will be accepted until January 31st, 2019. All donations are tax deductible

For questions, please email SMSLegacyLanding@gmail.com or call Eric Brucker at (314) 276-6522.

NOTE: SMS reserves the right to review all text for appropriateness and to decline those that do not reflect the spirit of the project.