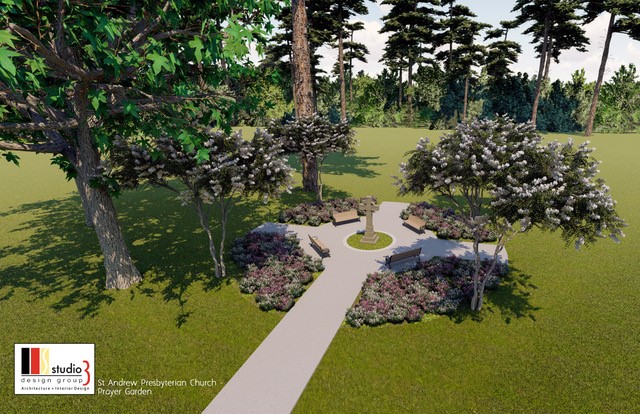 St. Andrew Presbyterian Church, 3551 Wheeler Rd., Augusta, GA is in the process of creating a Community Prayer Garden for the Augusta area at our tranquil location. Everyone is invited to take a moment from the trials and tribulations of their day, and rest for a while in this peaceful setting.
To help finance this project, we will be having a brick fundraising event. All proceeds will go towards completion of the prayer garden. The prayer garden will be in the shape of a Celtic cross. The cross will be approximately 84' long and 34' wide.
The laser engraved bricks will be place in the base, arms, and head of the cross. We will be using 4"x8" engraved bricks at $40.00 each, and 8"x8" brick at $100.00 each. The smaller bricks can have 3 engraved lines with 18 characters per line. The larger brick can have 6 engraved lines with 18 characters per line.
You may order bricks by following the instructions on this Donor page or by completing an order form and sending it along with payment to the church. We thank you in advance for helping us create this much needed sanctuary for the Augusta community.