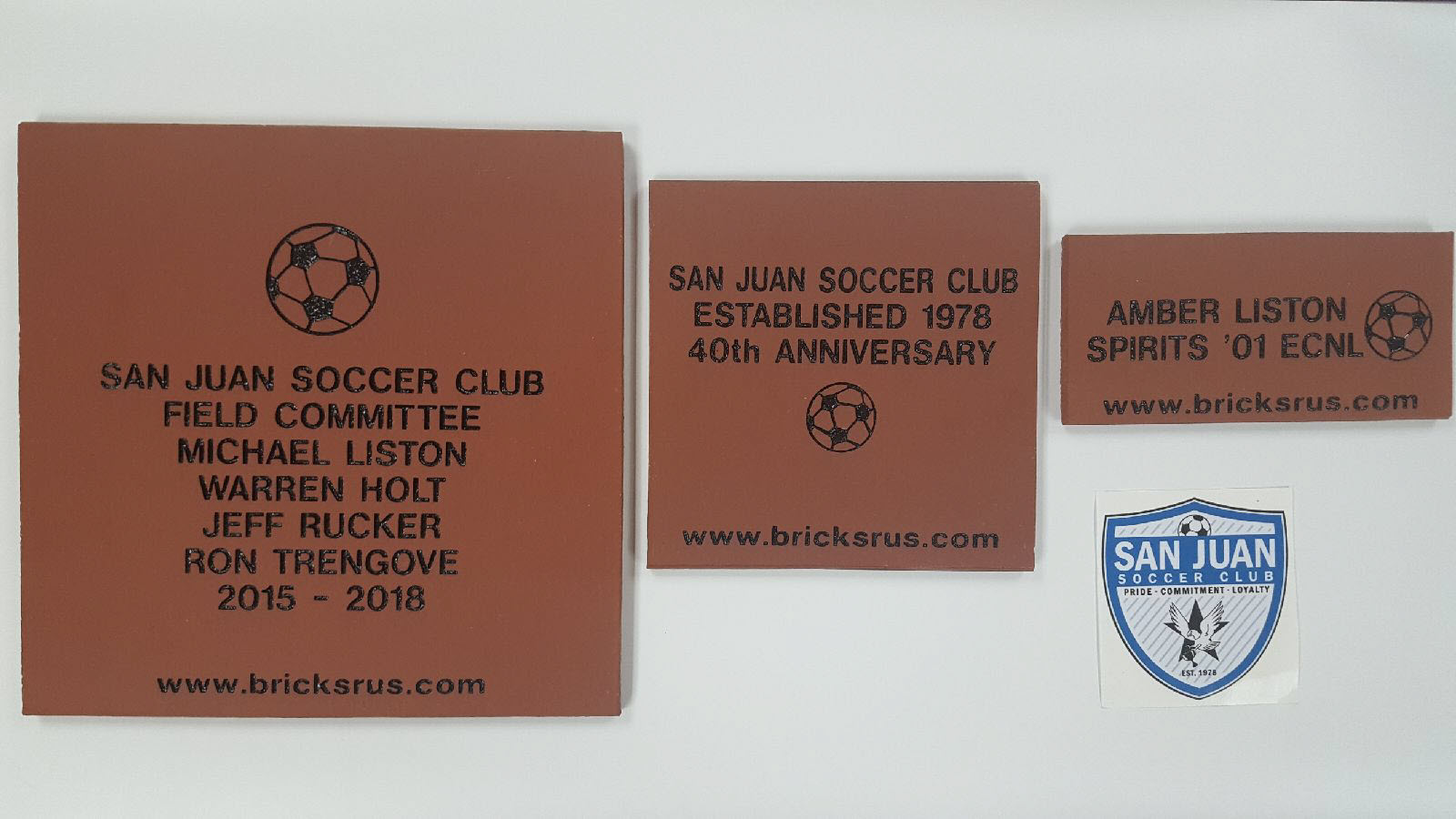 San Juan Soccer Club is pleased to announce our Kilgore Field Complex Buy-a-Brick Program! This program allows you to purchase an engraved brick of various sizes to be permanently installed at our new field complex! There are three sizes of bricks available, 4x8 inch for $125 and 8x8 inch for $250, and 12x12 inch for $500.

The 4x8 allows for three lines of customization, the 8x8 may have up to 6 lines of customization, and the 12x12 allows up to 10 lines of customization. You can even add a soccer ball to the design!
All profits from this fundraiser will go towards the construction costs of our field complex and will also allow you to be a permanent fixture at the facility!
Bricks can be purchased in honor of a family, players, coaches, and teams. They are also a wonderful way to thank a parent, grandparent, team mom or any other person who helped the player along the way. If teams wish to have their bricks installed together, please let us know by emailing us after you have ordered.

Please lend your support to this most worthy cause. By purchasing a brick today, you truly are helping to "Pave the Way" for the the next 40 years of the San Juan Soccer Club!