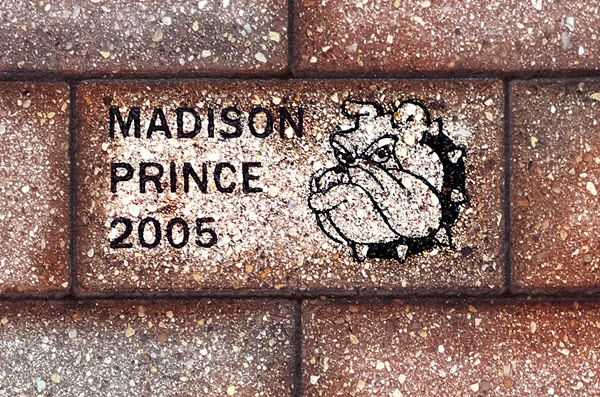 Saint Andrew School & Parish is a vibrant and caring Catholic Community serving the Lakeview neighborhood of Chicago. For over 100 years, countless families have been positively impacted by our spiritual programs and excellent educational opportunities at our elementary school. Our guiding principle is "Spirit. Study. Service." In keeping with this mantra, our mission reaches far beyond just the doors of our school and parish. We are dedicated to serving the needs of others in the Chicago area and support the work of community organizations.
This year we are launching Saint Andrew's Walk of Fame to add to our engraved brick areas flanking the main entrance of the school. We will keep the engraved bricks that are there and add new ones to the area.
You may purchase and personalize any of the following:
4x8 brick $200 3 lines of text 18 characters per line
8x8 brick $500 6 lines of text 18 characters per line (may also include a symbols such as a cross, fish, bulldog, shamrock or others
Personalization suggestions for your engraved brick include:
• Your family name
• A memorial to a loved one
• A dedication to your school and teachers
• A favorite quote
• A memorial to a beloved pet
• A favorite religious passage
This project will only move forward if we sell a minimum of 50 engraved bricks.