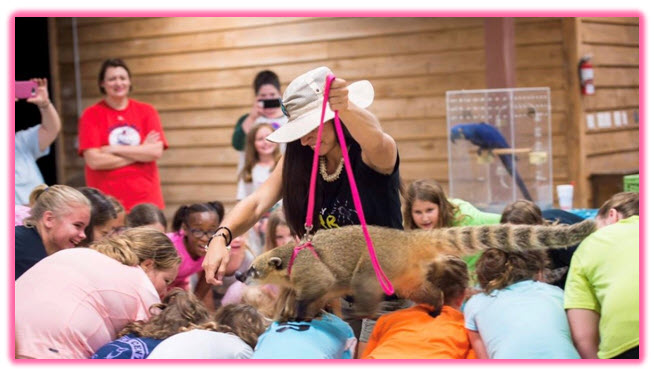 SafARI T.A.I.LS. Teaches about Animals In Live Shows. SafARI Ari (Arianna LeVine, owner, along with her parents Mark and Sylvia LeVine) share their wildlife to help conquer the fear that people may have of things they don't know enough about. Shows and encounters are up close and personal interactions that provide life changing experiences!

Please consider purchasing a personalized and custom engraved brick. This is a unique and lasting way to show someone or something, that they hold a special place in your heart. Bricks make excellent anniversary, graduation, memorial and honorary gifts. By purchasing a brick for your business, you are advertising to the community that your place of business cares about the bigger picture in the world.

Proceeds from the brick sales will fund our continued mission of educating about the misunderstood and show how to love the unloved. These are also tax deductible.
Your brick will become a permanent part of the facility and will be a tribute to those you choose to honor.
We will begin the brick layout at our beautiful, NEW kangaroo and wallaby exhibit and continue throughout the numerous other animal enclosures.