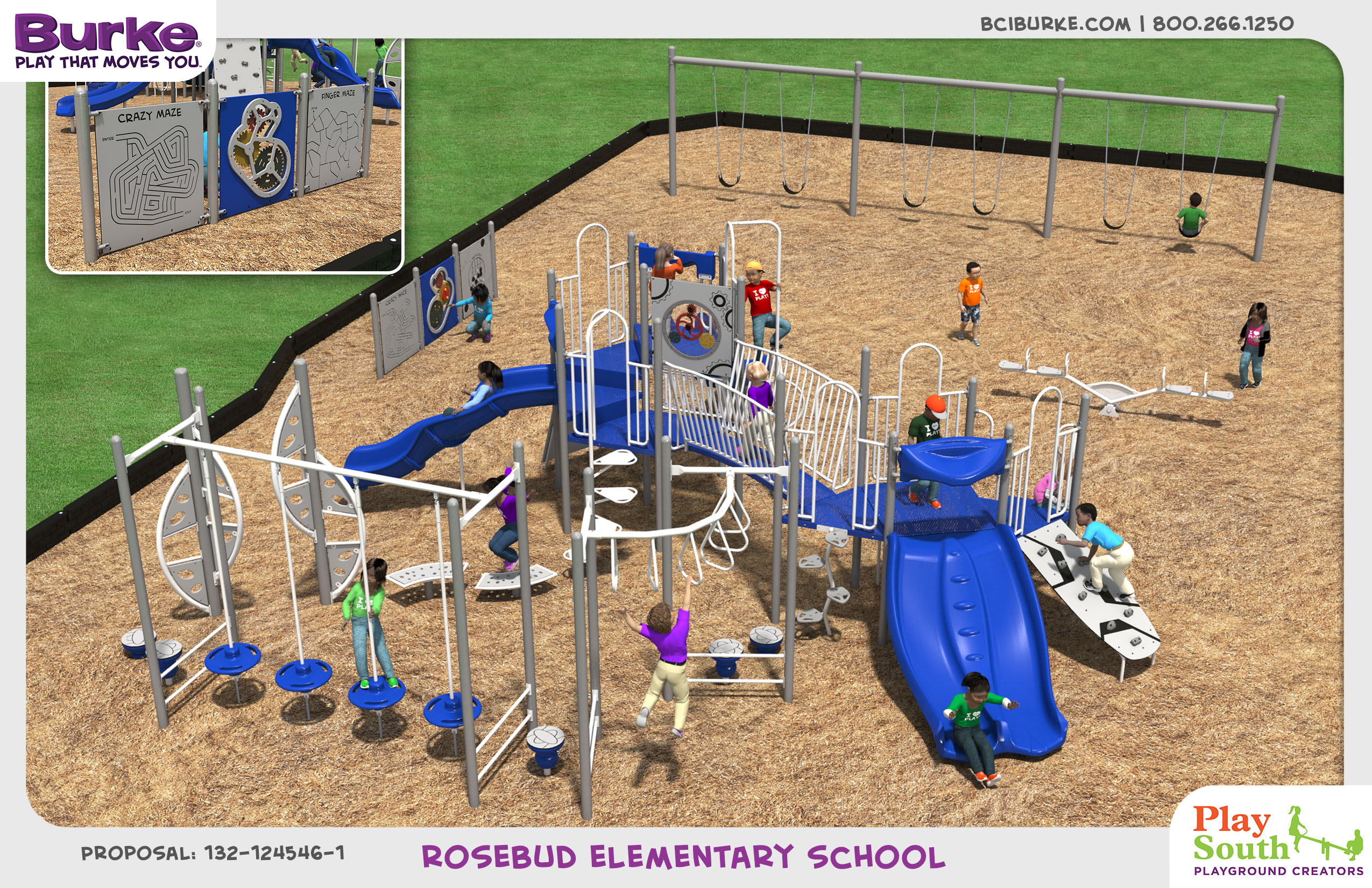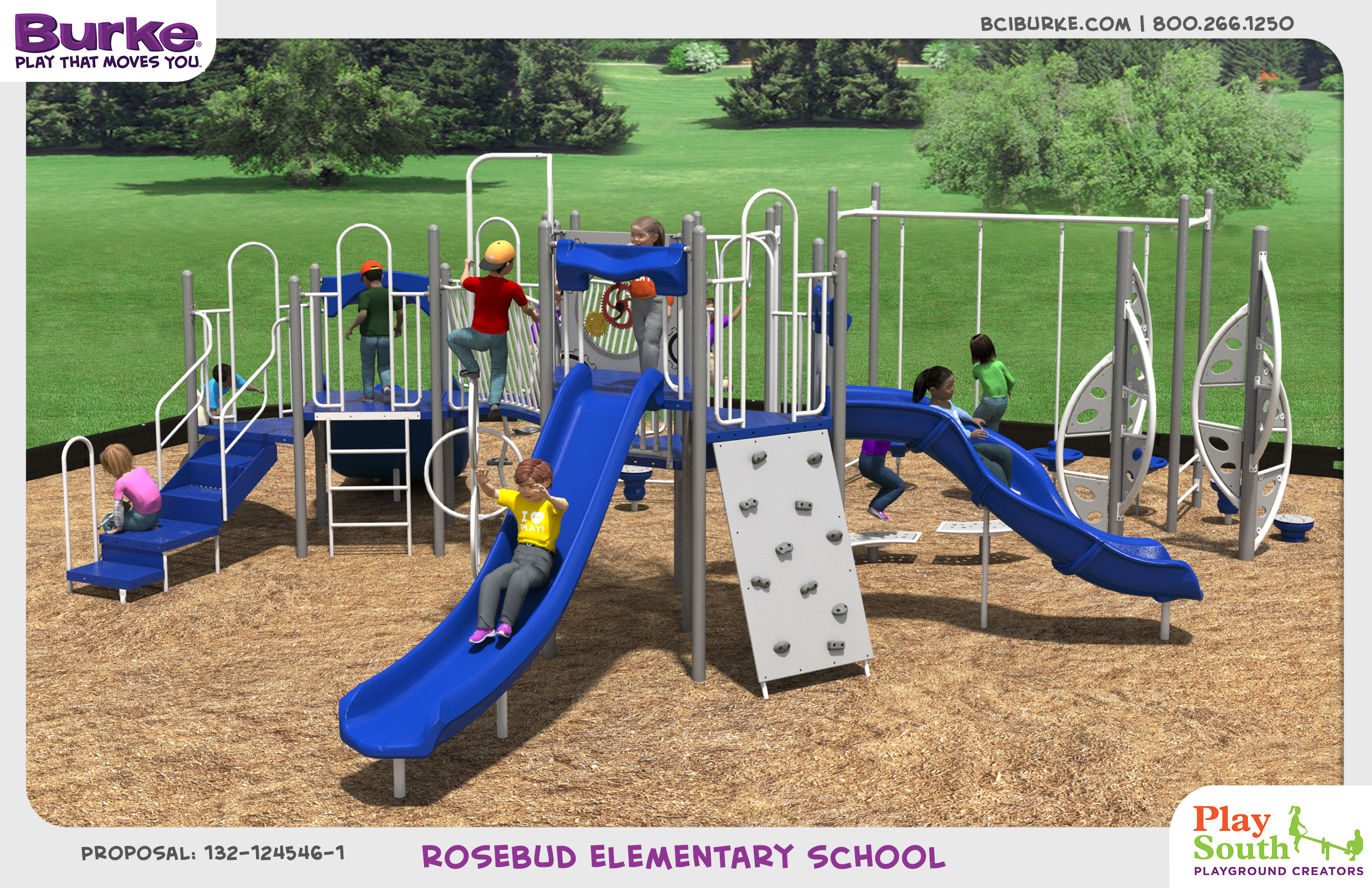 Rosebud Elementary has been awarded a KABOOM!
Let's Play Community Construction Grant. The grant gives us $15,000 towards our equipment; however, we will need to fund the rest of the money and participate in a community build day. Here is where you can help at this time:

Support our brick fundraiser by purchasing a brick that will be displayed by our new playground!

Rosebud Elementary School, in partnership with the parents and the community, provides rigorous and meaningful learning experiences to help students meet their learning goals and maximize their learning potential.

For many of the students, the only opportunity that they will have access to a playground is at school. A new playground will give not only them, but their families and our community as well, a sense of pride in us funding and building something together.

Play is the universal language for everyone. Giving children more play opportunities is beneficial for their social, cognitive, physical and emotional health. Furthermore, it is what brings the community together. This playground project will allow opportunities for our families to fully engage with the children and get to know one another. Our goal at Rosebud is to unite our community and inspire our students by creating a playground space that we can all work together for and be proud of.

This endeavor would not be possible without your monetary support. Your ongoing backing and support are both truly appreciated.

We look forward to an amazing school year and thanks again!