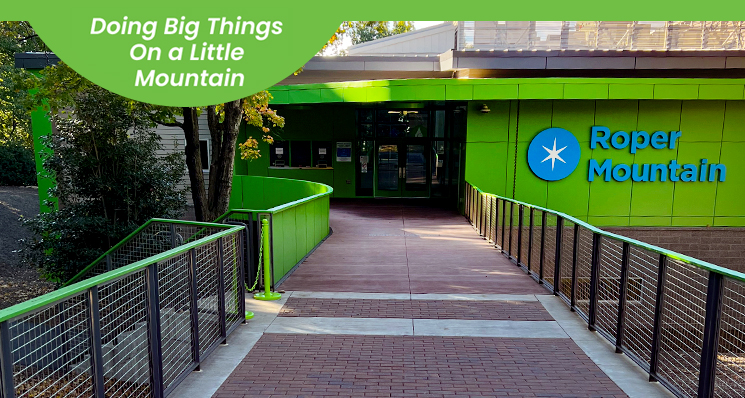 Thank you for your interest in purchasing an engraved brick at Roper Mountain Science Center's new Environmental Science Building.
Roper Mountain Science Center is transforming the way science, technology, engineering and math are explored to inspire invention, raise aspirations and seed a lifelong love of learning. Through a variety of educational experiences, Roper Mountain Science Center serves over 100,000 students, teachers, residents and visitors annually and changes lives forever.

As a 501(c)(3) nonprofit institution, Roper Mountain Science Center Association relies on its generous donors to help in continuing the important work of expanding and inspiring young minds, sparking their lifelong passion for curiosity and learning through hands-on experiences and lessons. Gifts from donors and members help us continue to share our mission, care for our animals, and remain a community leader in STEM education programs and efforts.
Your donation, through the purchase of a brick, allows RMSCA to:
Care and sustenance for our living collections

Development of new school curriculums for elementary and middle school classes

Premiere exhibition experiences and other edutainment public events
We are offering 2 different sizes of bricks to purchase. They will be placed along the main bridge leading into the Environmental Science and Sustainability Center.
Gifts amounts and sizes are:
• 4x8 Brick: $150
• 8x8 Brick: $300
Bricks will be installed in phases, with the next installation planned for the end of 2023.
Engravings are limited to names and dates. Logos and sayings are not allowed at this time. All engravings are subject to RMSC approval.