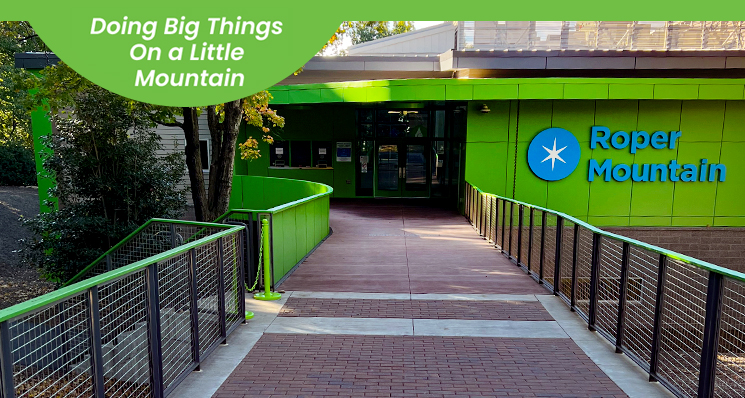 Thank you for your interest in purchasing an engraved brick at Roper Mountain Science Center's new Environmental Science Building. By purchasing a brick* and supporting the RMSCA Doing Big Things on a Little Mountain capital campaign you can help us achieve 3 goals:
1. Provide funding for both permanent, and traveling exhibits, in the new Environmental Science Building. These exhibits allow us to increase operating hours as well as expand public programming that enhances the educational experience of our visitors.
2. Enable us to expand our school programming attendance an additional 15% by providing 4th-8th grade standards-based labs focused on earth science, life science, and sustainability.
3. Offer enhanced teacher professional development programs related to environmental science and sustainability.
By contributing to this campaign, you are helping to provide immersive educational experiences for students and adults. Together, we will ignite the natural curiosity of all learners, empower stewards of our natural resources, and inspire creative problem solvers for generations to come.
For more information visit the Doing Big Things on a Little Mountain campaign site https://www.givetoropermountain.org
We are offering 2 different sizes of bricks to purchase. They will be placed along the main bridge leading into the Environmental Science and Sustainability Center.
Gifts amounts and sizes are:
• 4x8 Brick: $150
• 8x8 Brick: $300
Bricks will be installed by the end of 2022.
Engravings are limited to names and dates. Logos and sayings are not allowed at this time. All engravings are subject to RMSC approval.