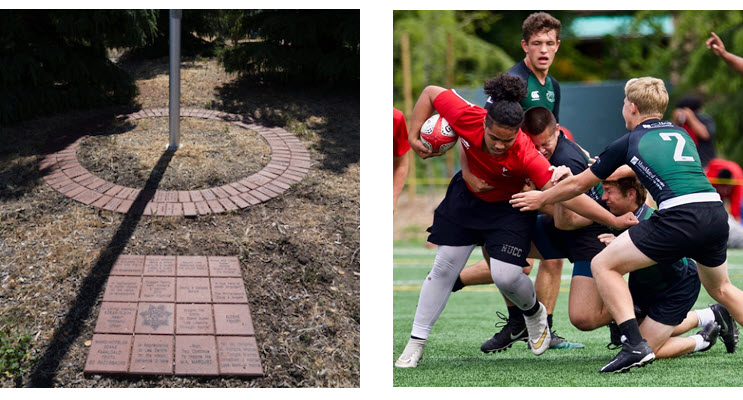 Over 15,000 kids from East Palo Alto, CA use Rich May Field every month. The Rich May Foundation Board is determined to keep hourly field rental cost affordable for East Palo Alto sports groups while maintaining strict Covid health protocols.

Join the supporters of the Rich May Field and purchase a Brick with your name and message to recognize your contribution to the Field. Alternatively, you can donate a Brick to the "Rugby Walk of Fame", which provides a legacy for rugby teams, tournaments, coaches, and players of Northern California, both current and historical. The Bricks will be placed at the entrance to the Field, near the flagpole.

Your donation goes to the Rich May Foundation, a 501(c)(3) non-profit, to keep hourly field rental cost affordable, and is tax deductible.
Get your Brick TODAY!