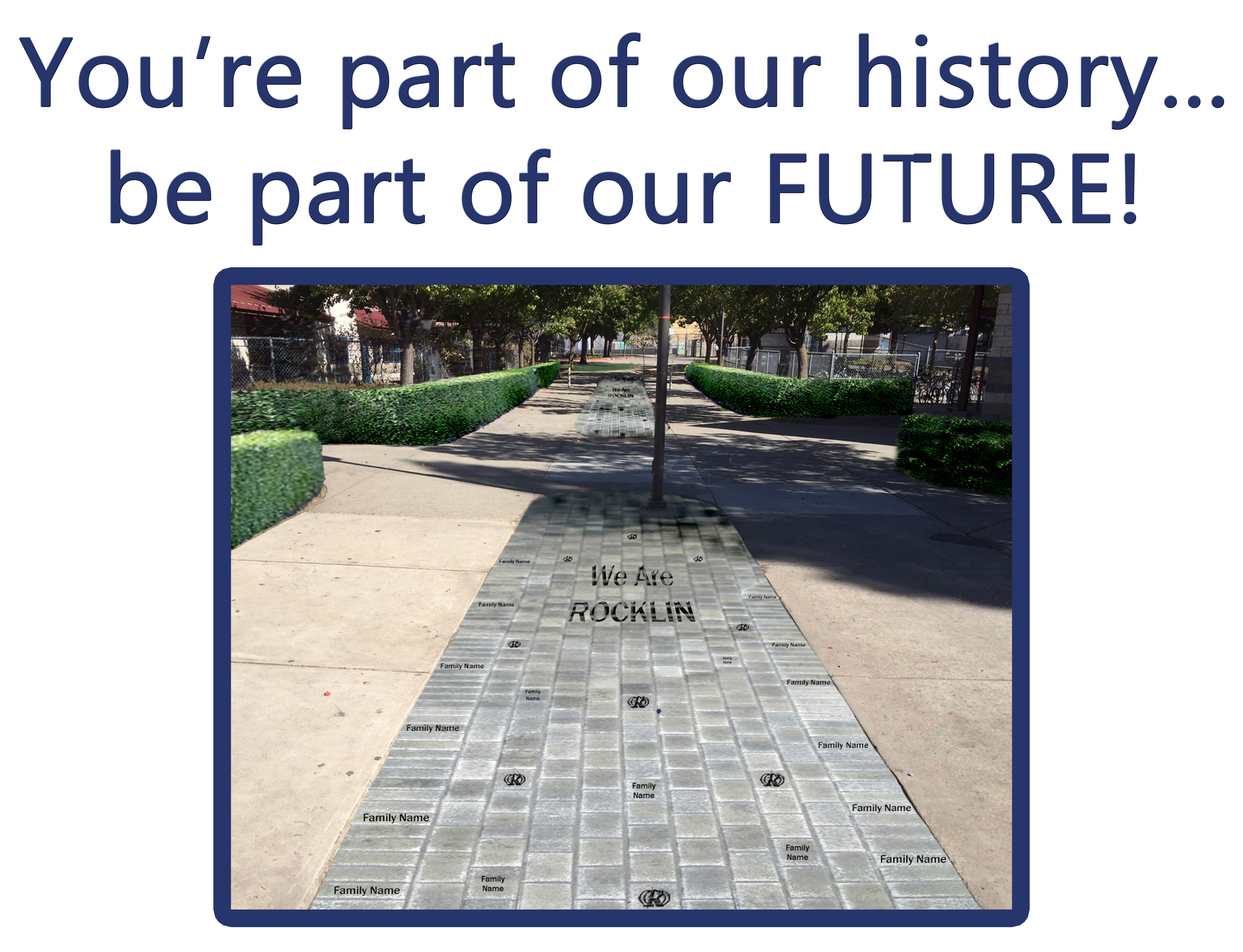 Help Us Pave "Thunder Alley"
Rocklin High School Parent Club is thrilled to announce the sale of engraved bricks that will be installed up the walkway of "Thunder Alley" to commemorate the students and families of RHS. We would like to offer you a chance to put your students or families stamp on the school forever.
Whether this is your first year at Rocklin or your last, purchasing a brick will provide a beautiful walkway up to the stadium as well as a great place to leave a part of your legacy at Rocklin High.
We are offering a 4x8 brick with up to 3 lines of text and up to 18 characters per line for $45.
Please join us in paving Thunder Alley, GO THUNDER!

*ALL LOGOS WILL BE POSITIONED ON THE BOTTOM OF THE BRICK*