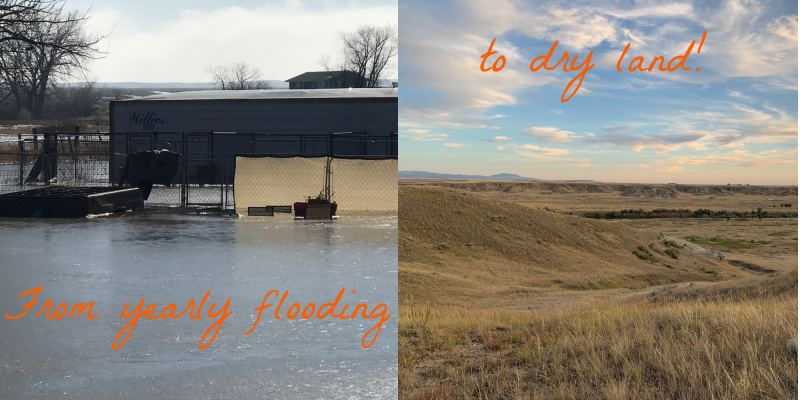 RezQ Dogs is a non-profit organization, located in north-central Montana, committed to helping the unwanted and abandoned dogs from the Fort Belknap and Rocky Boy Indian Reservations in Montana.

Despite the overwhelming costs of helping dogs in need, RezQ Dogs operates on a shoe string budget. Thanks to the generosity of our supporters and grants, lives of thousands of dogs have been saved. Now RezQ Dogs needs help in relocating out of the flood prone land we are currently located on. Each spring this land floods, which causes utter mayhem and an extraordinary financial burden to recover from. This is no longer an acceptable or safe place for dogs.

At long last we have found a dry, safe piece of land to relocate RezQ Dogs to! The next hurdle is to raise a minimum of $100,000 to purchase the land, cover the cost of moving RezQ Dogs animals and infrastructure, putting in a septic tank and water lines, etc. RezQ Dogs' H.E.A.R.T.S. Project (Helping Every Animal Relocate To Safety) has been established to accomplish this goal.

Please join us in supporting this cause by purchasing custom recognition bricks. A custom engraved brick is a unique and lasting way to show someone the special place they hold in your heart. These custom bricks make excellent anniversary, graduation, memorial and honorary gifts. Proceeds from the brick sales will fund the purchase of RezQ Dogs' new location and relocation expenses and will build the foundation for the future. Bricks will be used to construct a special commemorative walkway at RezQ Dogs' new location.

Thank you for your support!