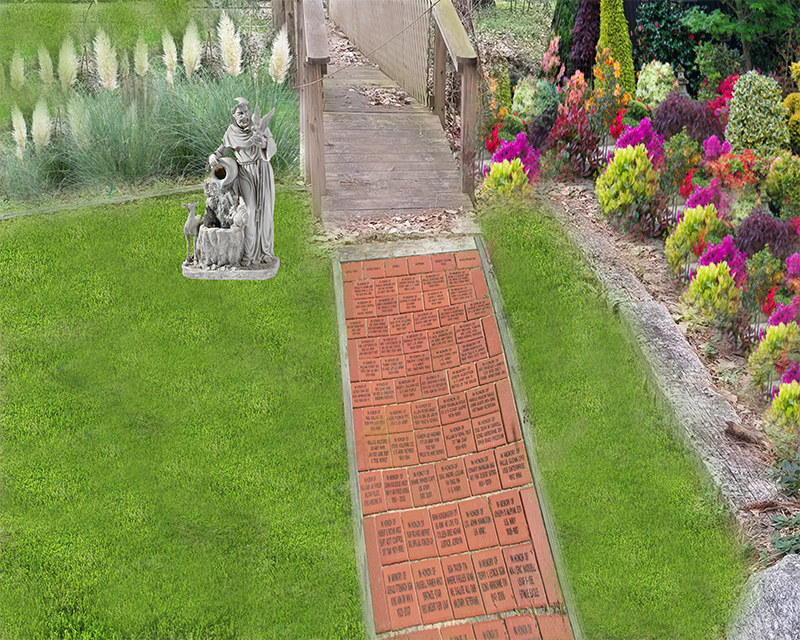 Hands To Paws and Brass Knuckle Pin Ups Rescue are joining forces to raise funds for a Rehabilitation & Learning Center.
The building will be built on the property of Graced Kennel which is where most of our rescues are housed through boarding.
This Center will allow us to help the animals and our community by having a structure that is indoors which allows us to work with the public and rescue animals regardless of the time of day or weather.
This building will provide a place for rehabilitation, playgroups and meet and greets for our rescue dogs.This will not only be a place for our rescues but also a place to host classes for other animals groups and the community.
We would be offering classes such as Responsible Pet Care, CPR and First Aid, summer camps for kids and much more.
We hope you are just as excited about our vision as we are. We need your help though. Graced Kennel has selected the perfect spot on the property to place the memorial bricks.
The pictures below will show you our Summer plans for creating abeautiful Memorial Garden.
This garden will feature a rainbow selection of flowers just beside the wooden bridge with a plaque about "The Rainbow Bridge" .
We will also feature St. Francis waterfountain , green grass, a bench for enjoying the area and a pathway of bricks that lead to the bridge.
This will be an amazing way to honor an animal lover, remeber a pet you've lost or just show your support for our cause. Our first brick installation will take place the end of May /beginning of June.
We will continuosly be holding this fundraiser with installations taking place at least twice a year.
Please help us spread the word about this fundraiser and our mission.

Please see your ordering options below: