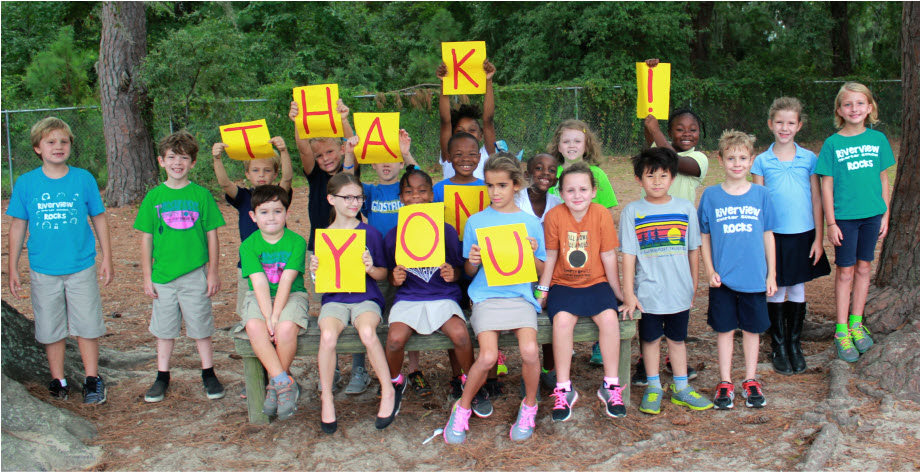 Riverview Charter School invites you to commemorate your commitment to the school with a personalized, engraved brick to be set in the courtyard between the new middle school and original building.
By taking part in the "PAVE THE WAY" fundraising campaign, you are not only helping to enhance our children's educational experience but also ensuring you are part of Riverview Charter School history with a lasting reminder of your legacy for all to see.
Our goal is to sell 1,500 personalized bricks! 100% of the net fundraising proceeds will be used for the benefit of the students and teachers. Here are a few examples of projects and purchases that need funding and may not otherwise be part of the Riverview Charter School experience without your help:
Build an outdoor dining pavilion (furniture, hardscape, landscape and awnings) and purchase new furniture for the cafeteria

Furnish the "Learning Commons" in the new middle school building

Purchase a new and better sound system and speakers for assemblies and school plays in the gymnasium

Enhance the art curriculum with a pottery wheel and kiln
Engraved bricks make a wonderful gift! Here are a few ideas for your brick; the wording is up to you.
Honor your child/children; recognize a graduation year

Dedicate a brick to a loved one or a special teacher

Share a favorite quote

Remember a loved one ( In Memory of….)

Join with classmates for a "Class Brick" (Class of 20XX)

Engrave your business/organization name
If you would like to honor someone with your engraved brick donation please let us know and an Acknowledgement Certificate will be sent to them.

Please feel free to spread the word and share this fundraising campaign with family, friends and co-workers.

*** FOR ALL CUSTOM LOGOS PLEASE EMAIL TO frontoffice@riverviewcharterschool.org ***