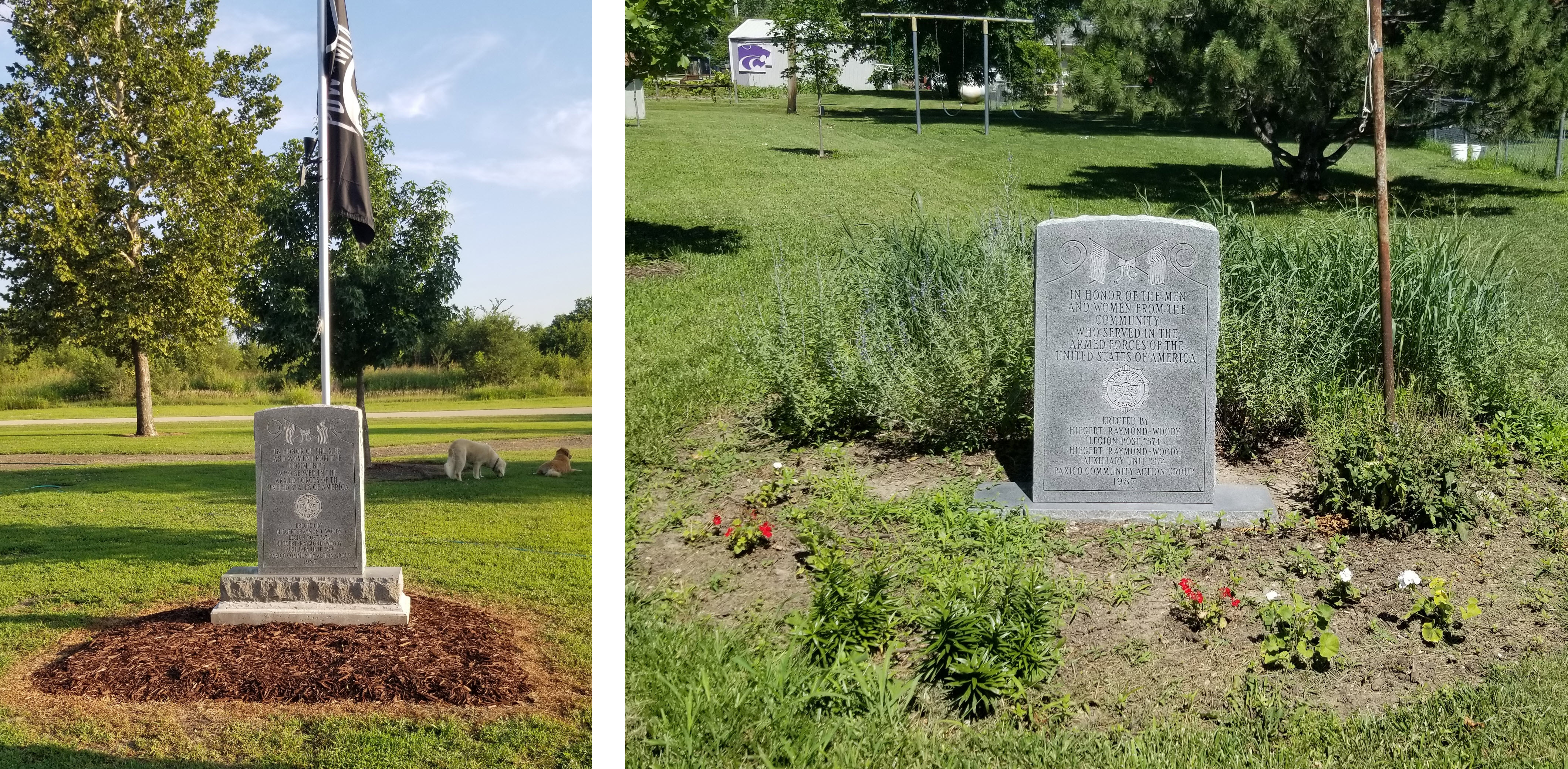 The Paxico Community Foundation recently relocated the Paxico Veteran's Memorial from the community (senior) center to the Paxico City Park. The marker now has greater visibility as you enter town and has been secured on a newly constructed and elevated base. A flag pole with a light was added to display a U.S. flag and a POW MIA flag. Future landscaping is planned, including a defined pathway to walk from the parking area to the marker. With your help we hope to build a platform base of engraved bricks. This is your opportunity to leave your mark on Paxico! Memorialize a friend or family member, proudly display your support of the community, or commemorate a special occasion.

How can you help?

Paxico Community Foundation invites you to become a permanent part of city park.
Your gift of $125.00 will provide one 4" x 8" engraved commemorative brick for the platform area.

Engrave your custom brick with:

• Your family name
• Your children's names
• Your company or organization's name
• A memorial to a loved one or a pet
• A commemoration of a special occasion
• An inspirational message or a literary quote

Each brick may contain up to 3 lines of copy, 18 characters per line. All text is capitalized and centered. Paxico Community Foundation is affiliated with the Kansas Rural Community Foundation, a 501(c)(3) nonprofit organization. CONTACT US before ordering to make your brick purchase as a tax-deductible contribution.

Your friends at Paxico Community Foundation are dedicated to helping our community succeed — but we need your help to secure our future.

Bricks must be ordered in batches of ten, so your patience is appreciated. Order now to ensure your dedication to Paxico is memorialized in our Veteran's marker platform!