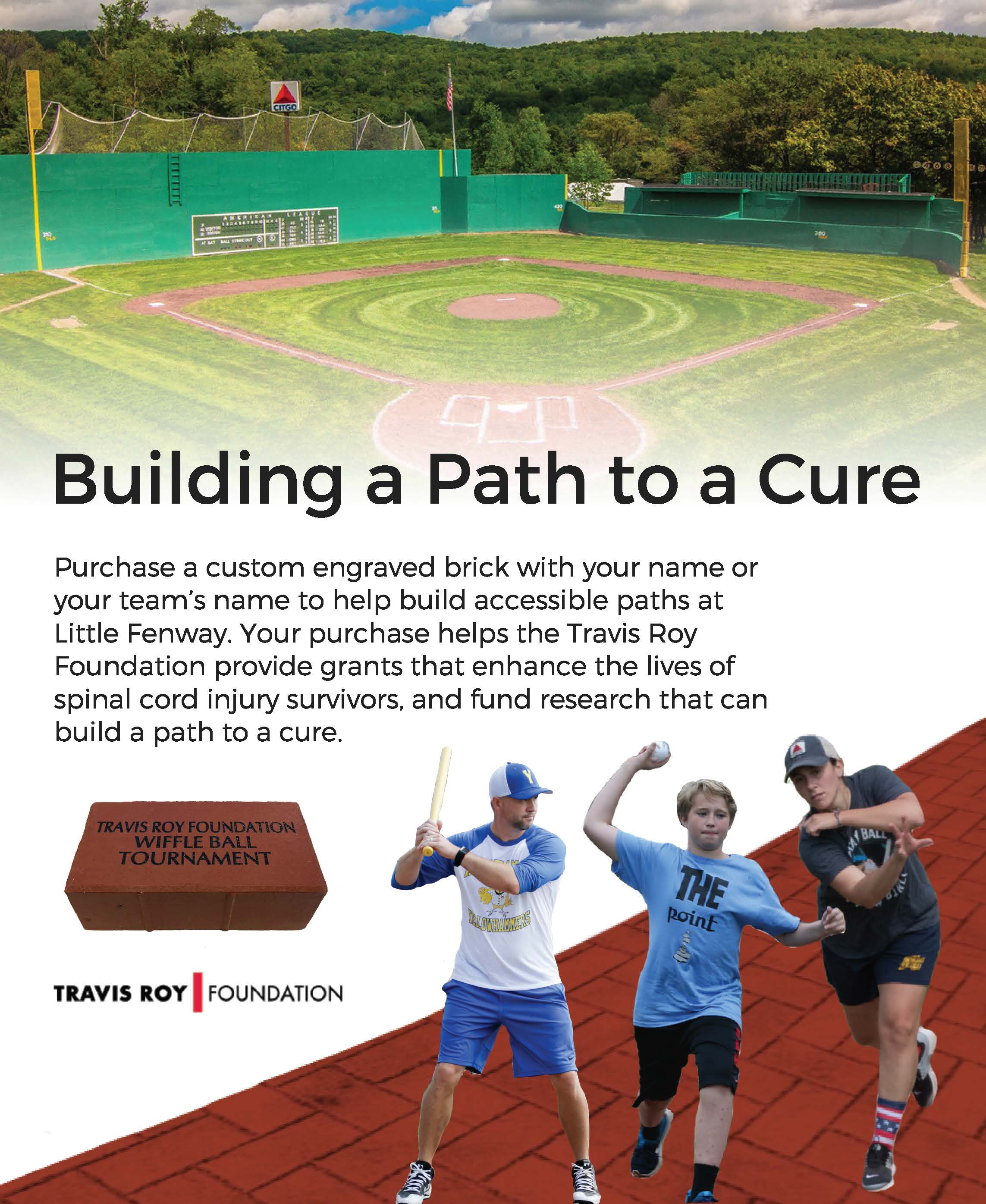 Getting your name on 'the Rock' at Little Fenway Park is a pretty big deal. There's lots of preparation. You have to assemble your team, create your signature team look, ask everyone you have ever met to support your fundraising efforts, spend long hours practicing with that little yellow bat, patiently wait for the second weekend in August, find your way to Essex, Vermont, and then beat out 31 other WIFFLE teams from all over the country.

There is an easier way to leave your lasting mark — and hard work and skill have nothing to do with it. Buy a commemorative brick. Help build an accessible pathway at Little Fenway. You'll be able to honor your favorite WIFFLE player, your team, your biggest tournament rival, or anyone or anything at all with a brick engraved to your specifications.
The best part? Each engraved brick will help the Travis Roy Foundation provide help and hope to survivors of spinal cord injuries.