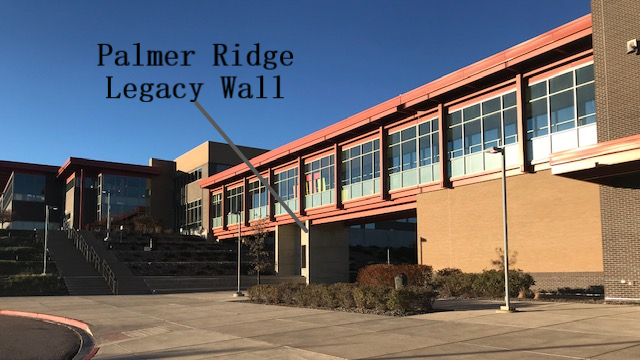 Palmer Ridge Legacy Wall
Imagine the opportunity to leave your legacy on a beautiful wall display for all to see! The Legacy Wall is a Foundation-sponsored project to enhance the educational experience for all PRHS students. These tiles will be available for years to come, allowing our students and alumni to show their Bear Pride through an ever-growing collage prominently displayed as part of the architecture of our beautiful school. Create a permanent legacy for your student(s) and celebrate teachers, staff members, classes and organizations that have helped in forming the life and character of our students.

The tiles are available in 3 sizes and 2 finishes and will be permanently displayed on the bridge support structure.
Souvenir Bricks
A souvenir brick, which is a miniature version of your purchased tile, is a perfect addition to your order to provide your student or other honoree with a memento of their legacy at PRHS.
Tiles will be ordered at various times during the school year, but the actual addition to the wall display will occur in the spring or summer months, weather permitting.
Questions or to order a souvenir brick to accompany a 12 x 12 tile order?
(719) 488-9173 or carenmccarthy@yahoo.com
Thank you for supporting our students!