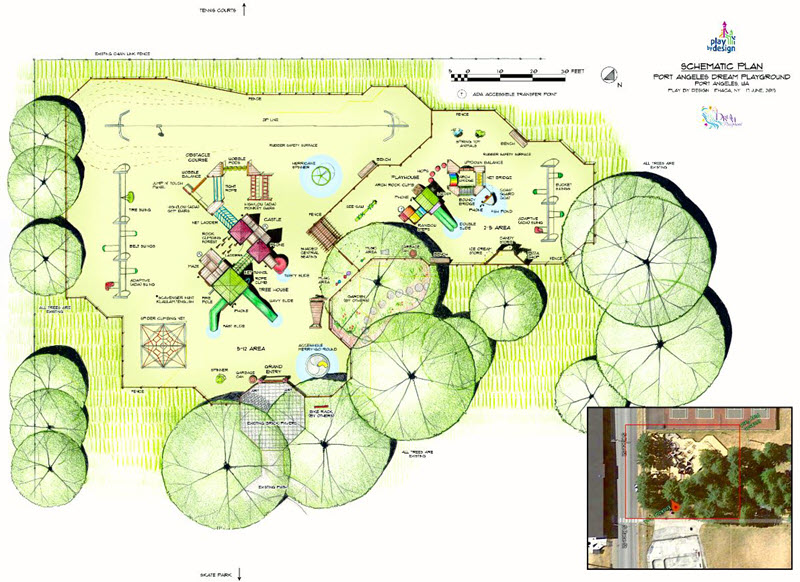 The newly designed dream playground incorporates many of the ideas and suggestions from our community.
The new playground will include a zip line, hurricane spinner, swings, climbing net, playhouse, bridge, obstacle course, and one of the most requested features by our community, a solid, wheelchair-accessible rubber play surface.
The playground incorporates educational elements such as a musical area, and art from local native tribes.
The playground serves children in Port Angeles, surrounding areas, and visitors to the community.
The new playground will have dedicated areas specific to children ages 2-5 and 5-12, with a central seating area for parents.

The existing playground has been in place for almost 18 years (originally constructed in 2002).
The original structure is nearing the end of its lifespan.
Much of the current structure is wood, and although the foundation completes regular maintenance and upkeep, the structure is in need of replacement.

Estimated completion is the Summer of 2020.

Thank you for your support!