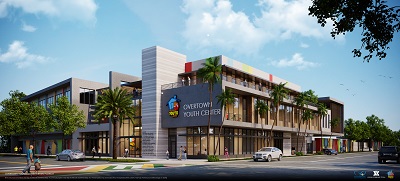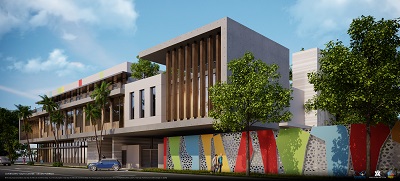 The Overtown Youth Center Capital Campaign's goal is to raise $20 million dollars to support the construction and expansion of the Overtown Youth Center.. The center will house educational/mentoring programs, in-school and after-school resources, family support, community involvement and professional development to underserved children and their families.

The Overtown Youth Center Capital Campaign is the vision of the Mourning Family Foundation and the Overtown Youth Center to expand and to support the growth and development of at-risk youth within Miami. To our donors, volunteers, community, vendors, and staff, THANK YOU for your support of the capital campaign! You will help us lay the foundation and complete a brand new facility that will impact thousands of lives for years to come. Your continued support is much appreciated.

We are striving to engage the community through our Brick Campaign. If you wish to assist us in setting the foundation for a safe haven for our youth and provide programs to their families and community. This is a great opportunity to inscribe your family name, company name, or have a brick in honor or memory of someone dear to you. Please buy a brick and be a part of our future!
If you'd like to make a deeper impact, please consider a Brick package option. For these options contact yance.torres@overtownyouth.org or 305-349-1204

Zo's All-star Brick Package - $1,000
Includes 3 Bricks [8X8] with your choice of inscription/ engraving.

Zo's Hall of Fame Brick Package - $10,000
Includes 33 Bricks [8X8] with your choice of inscription/ engraving
In honor of Alonzo Mourning's jersey number 33
In addition to engraving with your personal choices, OYC can provide you with names of past and/or present OYC students and families if you choose to present it as a gift to them.