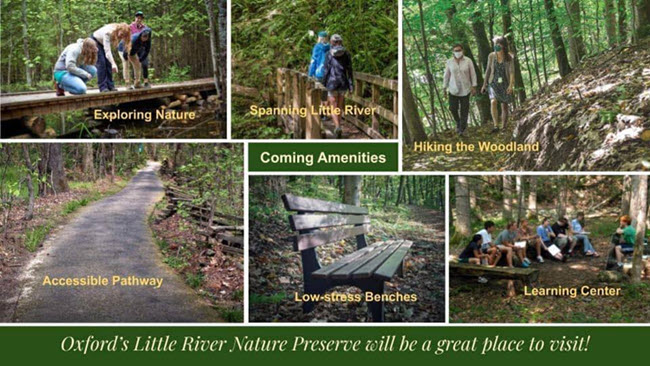 Our Mission:
The mission of the Oxford Main Street Project is to create and build a pedestrian and bicycle-friendly pathway along Oxford's riverside giving residents access to municipal buildings, churches, local businesses and nature.

The Little River Nature Preserve is Phase I of this Project. This stage will consist of a trail that will go through the wetlands, over two bridges crossing Little River and into woodlands. The trail over the wetlands is designed to create boardwalks that will traverse the wetlands with a minimum of disturbance.

Your donation of an engraved brick(s) will help support various projects and programs to support the Little River Nature Preserve such as guided tours, education seminars. hiking trails, etc.